More focus on the future.
During the design and building process, City Center Allentown gives special attention to environmental responsibility, investing in green roofs and advanced technologies that maximize energy efficiency.
Commercial buildings with an ENERGY STAR certification use an average of 35% less energy than typical buildings.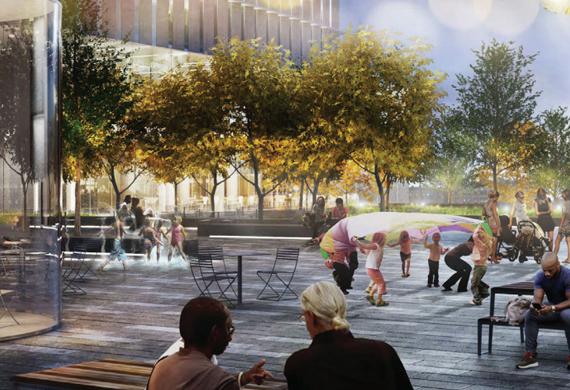 More Open Space
Currently in production, Center Green is a publicly accessible private park that will provide Downtown Allentown with over an acre and a half of open space, a café, walking paths, groves, and an amphitheater.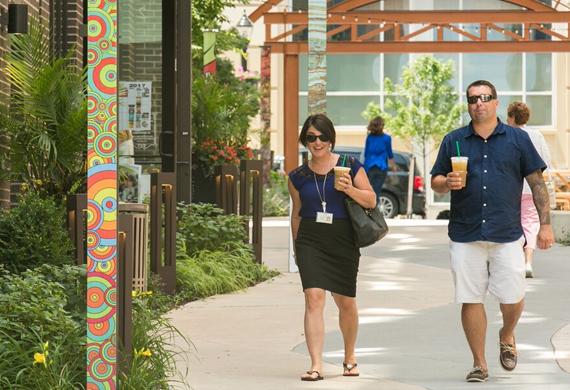 More Reasons to Walk
A pedestrian-only walkway that encourages outdoor foot traffic while providing easy access to shopping, dining, and entertainment, ArtsWalk also includes a "pocket park" with a cozy fountain and mini amphitheater. Perfect for walks short and long.
According to a recent National Technology Readiness Survey, almost 70% of adults like to do business with companies that are environmentally responsible.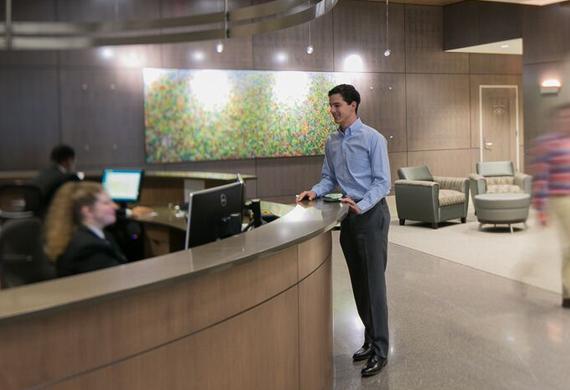 More Energy Efficiency
Our first building, Two City Center, set a new standard in our region for high-performance Class A office space. Earning the EPA's ENERGY STAR certification with a rating over 90 three years in a row, Two City Center serves as the model for all City Center Allentown office space.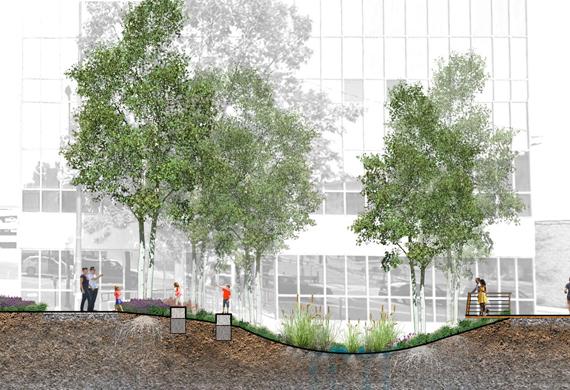 More Collaboration
City Center Allentown is working with LAND COLLECTIVE, a renowned landscape architecture and urban design studio, to envision the future of our city's public spaces. Together, we will design and develop high-quality green space for downtown residents and workers.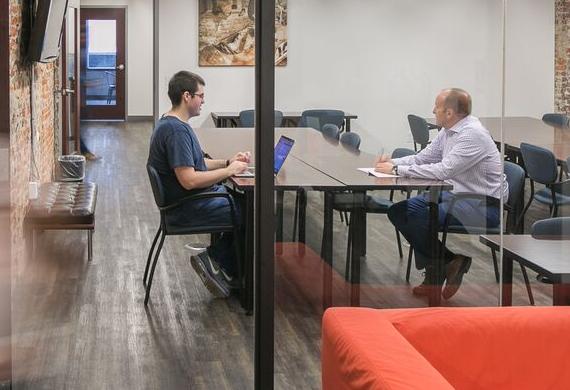 More Ways To Attract Talent
According to the Kelly Global Workforce Index, over 80% of workers are attracted by an employer with a strong commitment to the environment, and half of all workers would forgo a raise or promotion in favor of working for a company with a reputation for environmental responsibility.