Two City Center
645 West Hamilton Street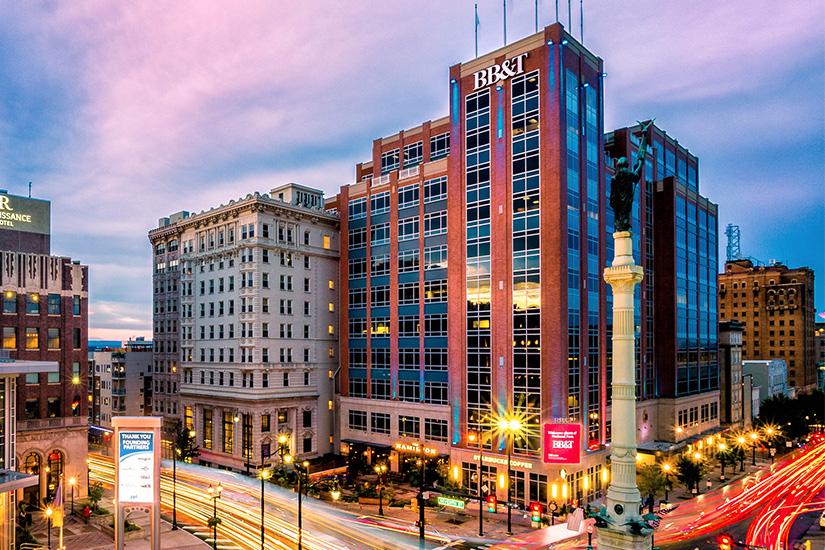 296,025 SF
11 Floors
Class A Office
March 2014
$75 Million
Architect: Alliance Architecture
Design/Construction Manager: North Star Construction Management
Features: Top-floor balconies, first-floor retail, underground parking, green roof, 2018 Energy Star Certified Building
Key Tenants: BB&T, Duggan & Marcon, Dunne Manning, Cenduit, Starbucks
This mixed-use, mid-rise 11-story Class A office/retail building includes The Hamilton Kitchen & Bar, Starbucks, Minuteman Press, Token Allentown, and Sorrelli Jewelry on its first floor. BB&T's corporate headquarters is the anchor of Two City Center, which also counts Buckno, Lisicky & Company, and Cenduit among its 15 tenants. NOW LEASING.
The fourth floor of Two City Center is now available. The fourth-floor space has a welcoming lobby and a mix of collaborative open space and private offices. The 28,000 SF, efficient floorplan is ready to welcome up to 150 employees or can be easily customized to meet your needs. 
Watch our video to learn more about the available space.