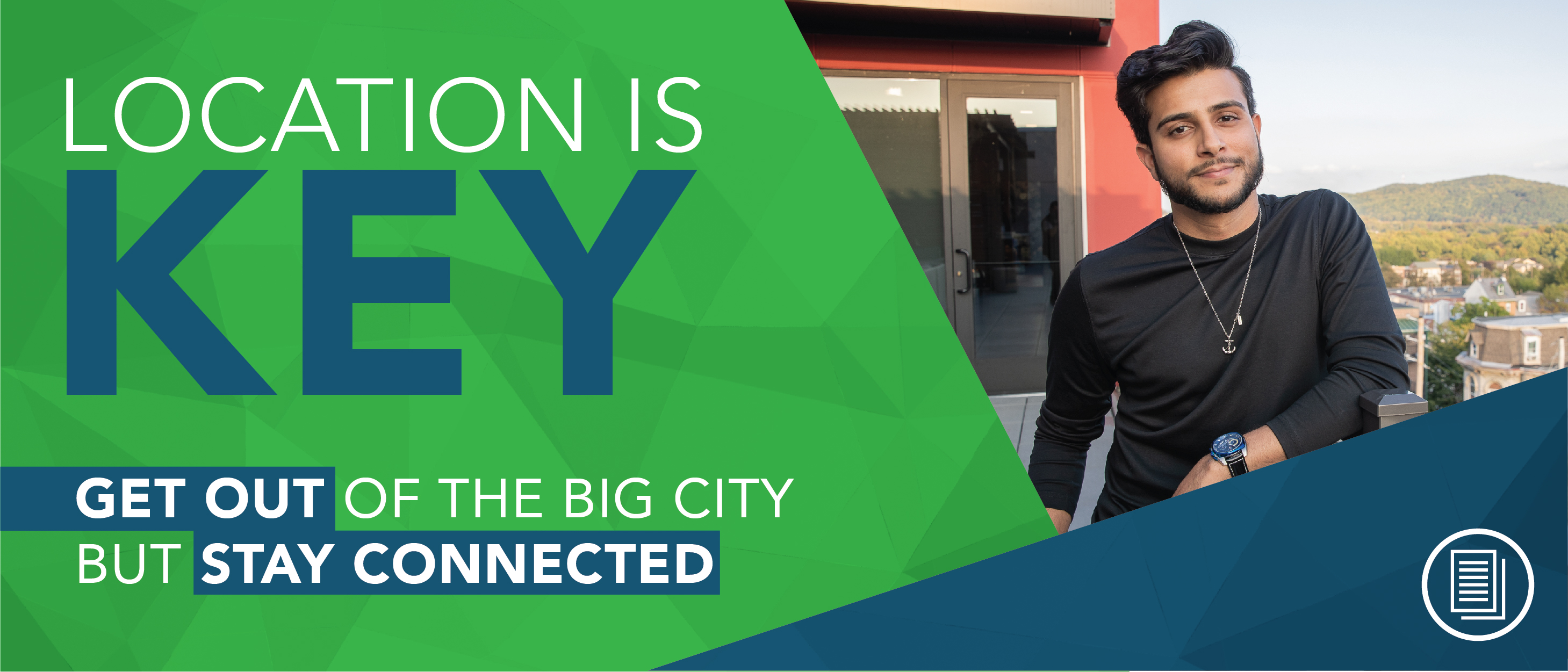 Why Top Talent Gravitates to Downtown Allentown
City Center Investment Corp. teamed up with Bisnow to discuss how the pandemic has companies and their employees living in dense metropolitan areas looking at small cities like Downtown Allentown, Pennsylvania. Since the pandemic began, more than 250 out-of-state residents have moved to a City Center Residential (CCR) property in Downtown Allentown, with 3xs as many relocating from New York and New Jersey than a year ago.
An attractive environment for live and play makes a compelling place to work.
When Janish Kothari started to prepare for his move from Brooklyn, New York he discovered Downtown Allentown had everything he was looking for: the ideal location, great amenities, and ample space at an affordable cost. Learn more about how Downtown Allentown has been an upgrade from Brooklyn, NY!
Downtown Allentown offers a high quality of life. Boasting nine new market-rate apartment buildings with 821 units combined, the walkable city offers live-work-play convenience, which millennial workers desire. There is also underground or adjacent parking for every employee with a car to easily access the suburbs, New York City or Philadelphia without using mass transit.

CCR connects its residents with their community. Our resident events bring people together from different properties to meet their neighbors and connect with new people. Despite social distancing, CCR has found new, pandemic-appropriate ways to build connections within buildings. This summer residents attended outdoor bingo and movie nights in our Pocket Park. Our team is always thinking of fun events exclusively for our residents. It's just one of the perks of living in Downtown Allentown. Our residents' strong sense of community is clear from their 66% lease-renewal rate, which is well above the national average.
City Center residences are home to many downtown professionals - and will play a key role in your company's recruiting.
Find out why employers are choosing Downtown Allentown as their Small City Solution.