WEBINAR SUMMARY
As employers in major metro areas wrestle with how and when to reopen their offices during the pandemic, many are seriously considering the various benefits of relocating to or adding satellite sites in smaller, less dense cities.
 
Downtown Allentown, Pennsylvania, a newly revitalized tertiary city, has already attracted Fortune 500s ADP, Morgan Stanley, Merrill Lynch and more, and is poised to become a smaller-city solution for commercial tenants in the New York and New Jersey markets and beyond. With its close proximity to Manhattan, Philadelphia and New Jersey, lower cost of living and office rents and deep talent pool, downtown Allentown could be the perfect solution for employers looking for a cost-effective alternative to larger cities.
 
Join the leaders of Allentown and the CRE industry who will discuss how the city is gearing up to welcome new businesses and the benefits it has to offer companies that choose to make this burgeoning business hub home. Find out why employers are choosing Downtown Allentown.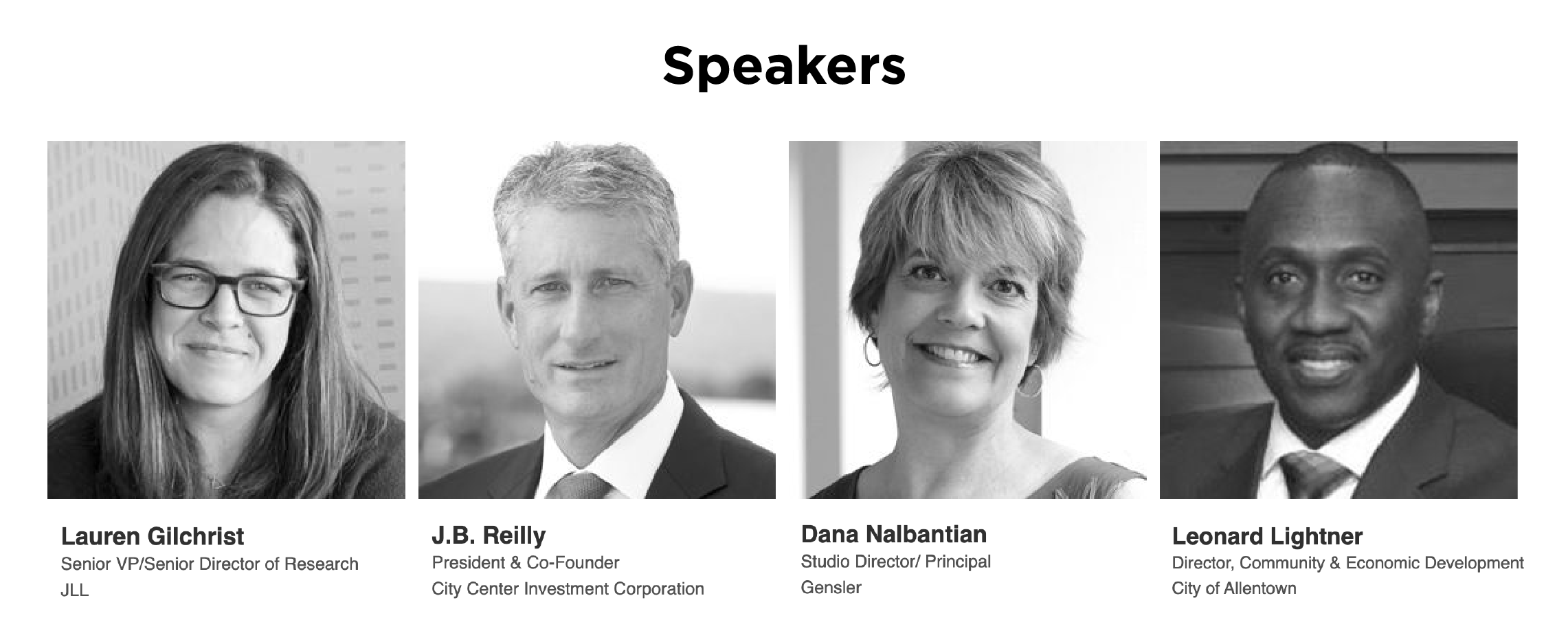 Questions to be discussed:
1.    What national trends are driving the "hub-and-spoke" office location model?
2.    Why have major companies chosen to call Allentown home and will more companies follow?
3.    Why is it still important for companies to have an office space?
4.    What are employees demanding from office spaces today?
5.    Is downtown Allentown positioned to come out stronger than before the coronavirus? If so, what does that look like?