Flexible workspace options
645 W Hamilton Street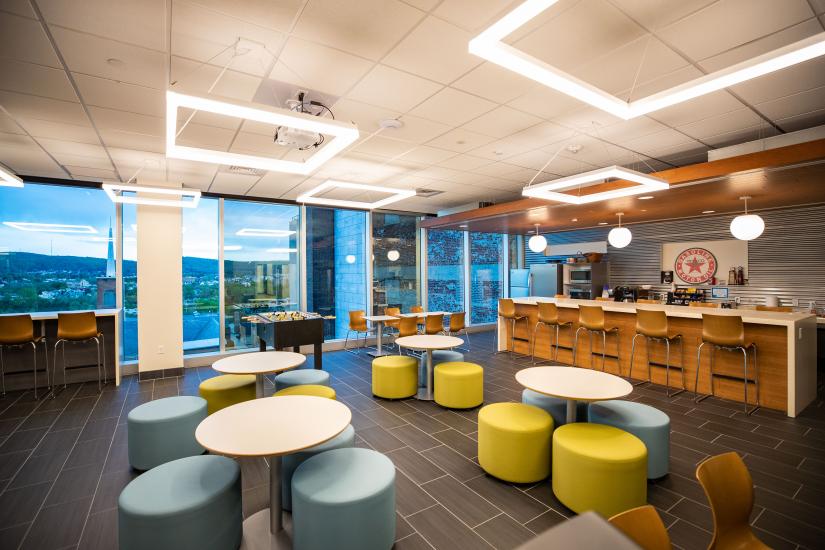 Various Options
Class A Office
Move-in Ready
We've created showstopping office environments so you can recruit and retain talent. 
Available for 20 to 150 people
 
Offices at City Center Allentown are the ultimate recruiting tool. Join more than 16,000 downtown employees engaged in their companies and work community.
Premier office space in an award-winning location
Designed for innovation & collaboration
Vibrant urban environment employees love
One-of-a-kind amenities & open spaces
The place to be for business, networking & recruitment
Weekly events, live music and entertainment
Restaurants, bars & a Starbucks, perfect for coffee, business lunch & happy hours 
Thriving residential community with more than 11 new apartment buildings
Two hotels within walking distance 
Short commute to Route 22 & 78 
Offices at City Center Allentown are uniquely flexible. In a changing world, your office space needs to change whenever and however you want it to. We offer flexible terms, lower costs and various space options.
Flexible lease lengths (No long-term commitment)*
Conventional & Unconventional financial terms
Favorable financials with low/no cash outlay
Simple lease terms
Traditional or open-concept, furnished or unfurnished space
Endless office configurations
A prime address and amenities without a long-term commitment
*For example, we'll let you lease an entire floor for half the cost. If your company grows, your rent will grow. If you stay small, your rent will stay the same.
 
Offices at City Center Allentown are an EXPERIENCE. Beyond Class A space, we offer Class A service in the healthiest buildings in the Lehigh Valley so you continue to flourish after move-in.
Move-in ready Class A space
Office lighting strategies that improve mood & increase productivity 
Daily monitoring & reporting of building air quality
Professional sanitization 
First-class on-site Facilities and Property Management teams
Best-in-class preventative measures by City Center Security
400 smart cameras, 24/7 command center, foot & bike patrols day & night
Convenient parking 
 
Contact us. 
The opportunities offered by City Center Allentown all revolve around one thing—allowing you to run your business as successfully as possible. We want our office tenants to thrive in downtown Allentown and will work with you to make that happen.
 
Get in touch with City Center Allentown today to find out how we can help give your business a competitive advantage. We look forward to hearing from you.