Flexible workspace options
645 W Hamilton Street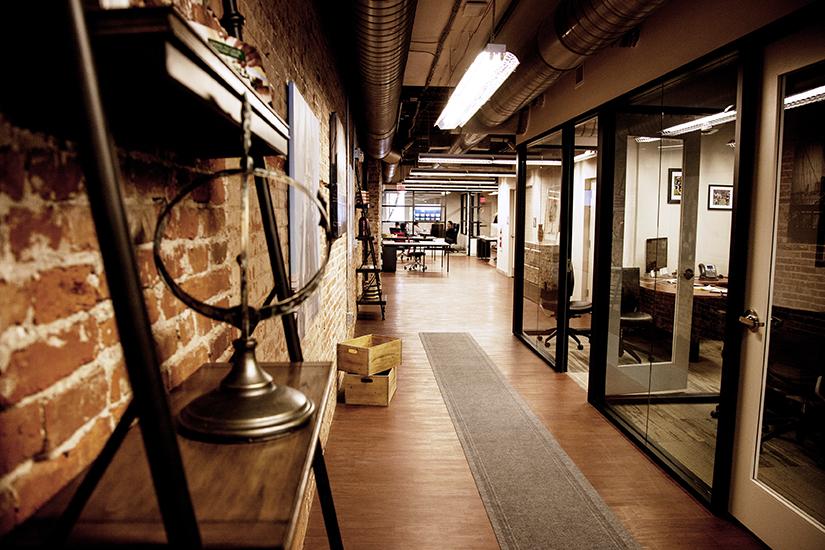 Various Options
Class A Office
Move-in Ready
In a changing world, your office space needs to change whenever and however you want it to. That's why City Center Allentown, a new Class A development in downtown Allentown, Pennsylvania, is changing the way office spaced is leased.
 By offering:
Flexible lease lengths (No long-term commitment)
Favorable financials with low/no cash outlay
Move-in-ready, open-concept, furnished space
For example:
We'll let you lease an entire floor for half the cost. If your company grows, your rent will grow. If you stay small, your rent will stay the same.
Flexible workspace benefits smart businesses of all sizes, from large Fortune 500 companies to lean startups.
Benefits for large corporations:
Improve financial performance through cost-saving, reduced capital expenditure, better risk mitigation
Increase business agility, scaling rapidly up or down in response to market changes
Free up time spent on real-estate issues to focus on core business priorities
Attract and retain the best talent by providing inspiring workspace in an exciting urban setting
Benefits for small and midsize companies:
Operate from prominent, class A office space
Add locations cost-effectively to get closer to clients and accelerate speed to market
Access meeting spaces and event space
Ideal access to broth fresh talent and seasoned professionals
Benefits for startups
Work in inspiring, fully equipped space, enhancing credibility among clients, prospects and employees
Enjoy flexible leases with move-in ready spaces
Focus on getting the business up and running, without having to worry about workspace issues
Meet, connect and collaborate with other emerging and established businesses
City Center Allentown is a first-class partner that wants its office tenants to thrive in downtown Allentown — and will work with you to make that happen.
With all the challenges presented by the pandemic, City Center Allentown offers you a simple, stress-free Flexible Office Space Solution. With our low-cost, low-commitment options, your return-to-work decisions just got a lot easier.
Partner with us today!
CONTACT US
The opportunities offered by City Center Allentown all revolve around one thing-allowing you to run your business as successfully as possible. Get in touch with City Center Allentown today to find out how we can help give your business a competitive advantage. We look forward to hearing from you.