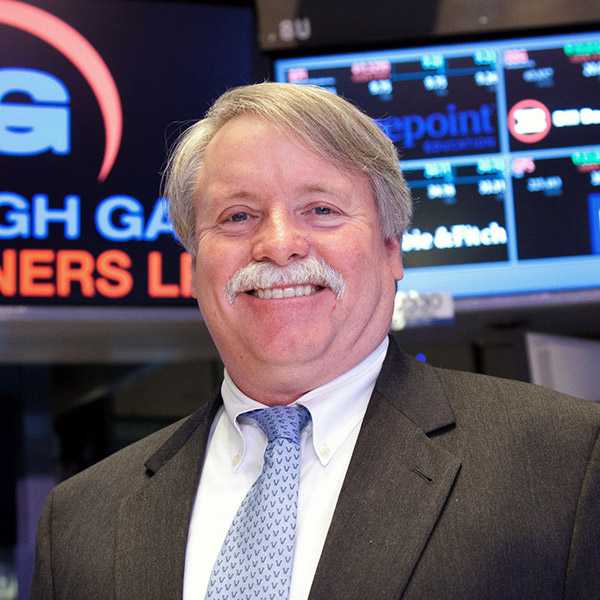 Joseph V. Topper Jr.
Cofounder
Joseph V. Topper Jr. is a Cofounder of City Center Group, forming the company in 2011 with J.B. Reilly. In addition, Topper is the CEO of Dunne Manning Inc., a national distributor of branded petroleum, convenience retail products, and carwash services with more than 2,500 employees among the company and its affiliates and service companies.
Topper has more than 30 years of management experience in the wholesale and retail fuel distribution industry. In 1992, he founded Lehigh Gas Corporation with one gas station, growing the company steadily and significantly until it eventually became CrossAmerica Partners (NYSE: CAPL), a leading U.S. distributor of branded petroleum for motor vehicles and one of ExxonMobil's largest distributors by fuel volume in the United States. Topper is the retired President and CEO of CrossAmerica Partners and serves on its Board of Directors. He began his career as a Senior Accountant for Coopers and Lybrand and later held the positions of Financial Analyst and Controller for American Can Company.
Topper is Chairman of the Board of Trustees of Villanova University and serves on the Board of Directors for Lehigh Valley PBS, of which he is a past President. He is also a past President of the Lehigh Valley PBS Foundation and previously served on the Board of Trustees for Good Shepherd Rehabilitation Hospital and the Managing Board of Directors for Team Capital Bank.
Topper holds a Master's Degree in Business Administration from Lehigh University and a Bachelor's Degree in Accounting from Villanova University. He is a Certified Public Accountant.