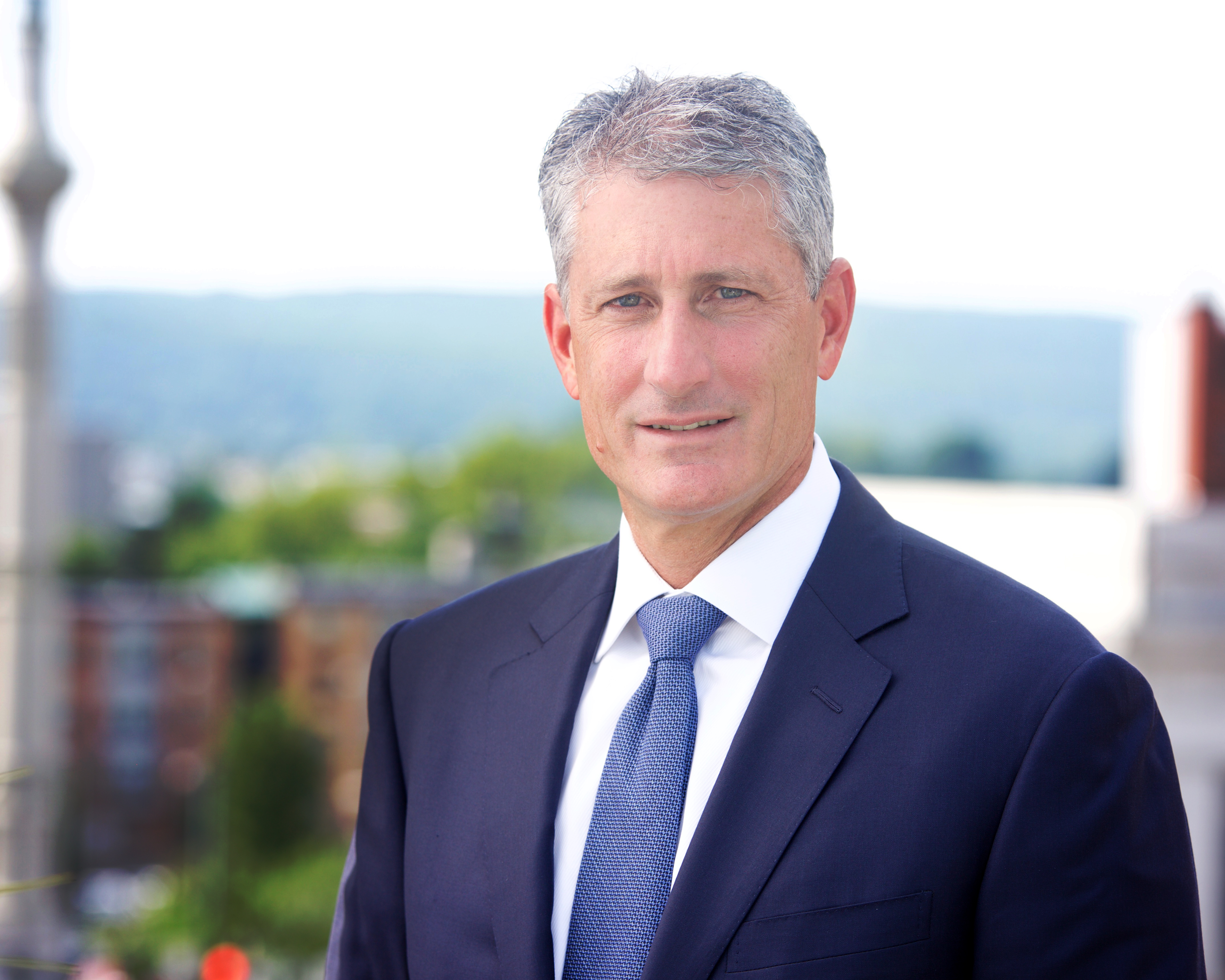 J.B. Reilly
President & Cofounder
J.B. Reilly is the President of City Center Group (CCG). Reilly formed CCIC with Joseph V. Topper Jr. in 2011, and the company is currently developing a $1 billion-plus mixed-use project that is helping transform downtown Allentown, Pennsylvania.

Reilly has more than 30 years of experience in commercial and residential real estate development and planning, urban redevelopment, property management, finance management and law. His career includes the successful development of diverse real estate assets, including apartment complexes, lifestyle communities, office towers, a full-service hotel and historic renovations. He is a founding partner of Landmark Communities, a portfolio of semi-luxury apartment complexes, and Traditions of America, award-winning 50+ communities nationwide.

Reilly serves on the Board of Directors of CrossAmerica Partners (NYSE: CAPL), a leading U.S. distributor of branded petroleum for motor vehicles, and on the Board of Directors of M-SPEX, LLC, an engineering and manufacturing firm specializing in military solutions. He served as Chairman of the Board of Trustees of Lehigh Valley Health Network from 2009 to 2011 and was a Trustee from 2002 to 2011. He has been a member of the Board of Trustees of Lafayette College since 2008 and was a Trustee of DeSales University from 2002 to 2011. Reilly has been active in and honored by various business, economic development and charitable organizations in Allentown and the Lehigh Valley for more than 30 years.

Reilly earned a Bachelor's Degree in Economics from Lafayette College and received his Juris Doctor Degree from Fordham University's School of Law. He is a Certified Public Accountant and has been a member of the Pennsylvania Bar Association since 1987.