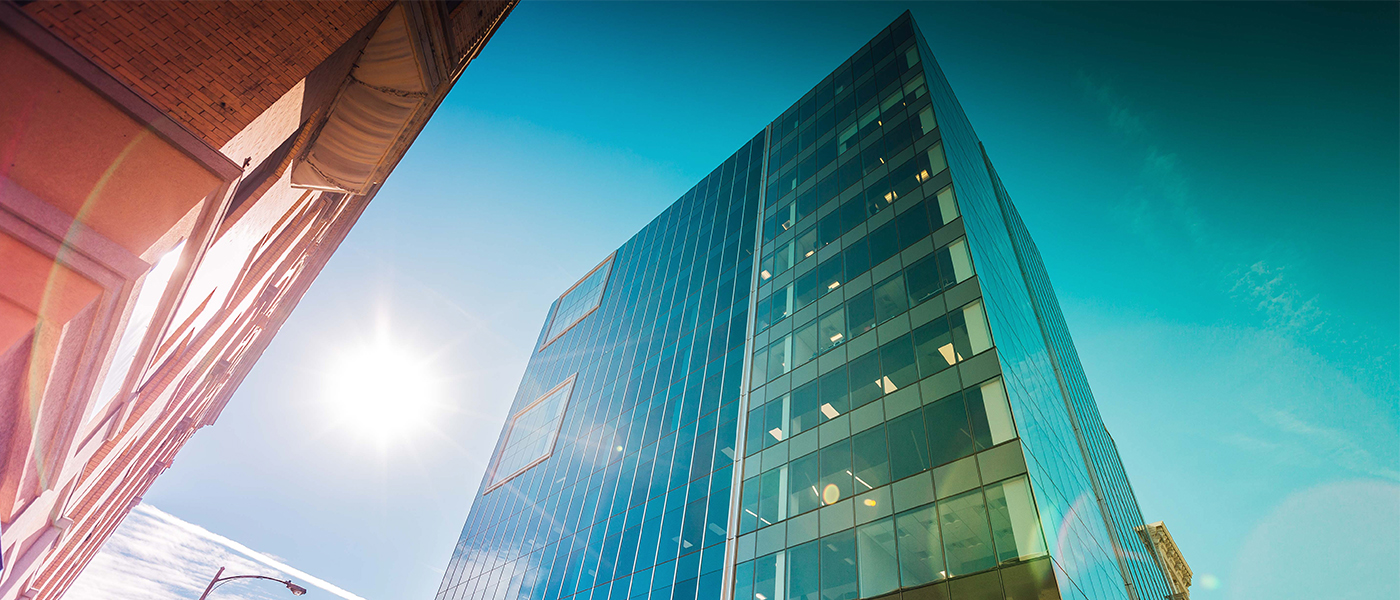 Three More Companies Lease Office Space in City Center Allentown
City Center Investment Corp., the real estate development company revitalizing downtown Allentown, Pennsylvania, announced today that three more companies have leased office space in its City Center Allentown development. Post & Schell, P.C., and Lehigh Mining & Navigation will move into Tower 6, City Center's new Class A office building at Sixth and Hamilton streets, in mid-November 2018. TWG Security moved into 702 Hamilton, City Center's renovated office building at Seventh and Hamilton streets, in October 2018. 

Post & Schell, a law firm that provides legal services and strategic counseling to highly-regulated industries worldwide, has leased 8,520 square feet on the second floor of Tower 6 for its 25 employees. 

"Allentown and the Lehigh Valley offer a skilled workforce, a thriving community and downtown environment, and the sustained growth that are crucial to the continued success of our Allentown office and firm," said A. James Johnston, president and chief executive officer of Post & Schell, P.C. "Tower 6 at 600 Hamilton was a unique opportunity for us to be located near many of our largest clients, while also giving our attorneys and staff the modern office space and amenities needed to serve those clients and grow our presence in the Lehigh Valley." 

Lehigh Mining & Navigation, a full-service marketing communications firm, has leased 4,063 square feet on the second floor of Tower 6 and will move around 18 employees downtown. 

Managing Director Denis Aumiller said that the opportunity to occupy a first-class office space within Allentown's revitalized business district was simply too appealing to pass up. "We are a firm with an established reputation for creativity," he said. "The move to Tower 6 gives us a space that reflects that energized, playful, strategic way of serving clients. Also, we admire the visionary approach that is imbuing downtown Allentown with refreshed business savvy, an appealing vibe and an environment of collaborative connectiveness. We knew we had to be part of it." 

TWG Security, a leading provider of security technology solutions, has leased 4,248 square feet on the third floor of 702 Hamilton. Its 6 employees moved into the building in mid-October 2018. 

"As one of the fastest-growing companies in the country, we needed additional office space to accommodate our expansion," said TWG Security CEO Mark Cernese. "We chose to partner with City Center knowing that their innovative approach to development and property management will meet our needs for many years to come." 

With the addition of Post & Schell and Lehigh Mining & Navigation to Tower 6, less than 7,000 square feet of space remain available in the building. The space can be leased in its entirety or divided to as small as 1,800 square feet, making it suitable for companies sized at 4 to 30 employees. 

Constructed of steel and glass, Tower 6 stands 180 feet tall, offering active street views from floors two through five and 360-degree views from floors six through 12. Tenants of the 145,000-square-foot building include Bank of America, Merrill Lynch, Avantor, Talen Energy Supply, CAPTRUST, CrossAmerica Partners, NJR Energy Services, ESSA Bank & Trust, fedRFP and Morton Brown Family Wealth.

For more information about Class A office space at City Center, including in Tower 6, contact Jarrett Laubach at jlaubach@citycenterallentown.com.