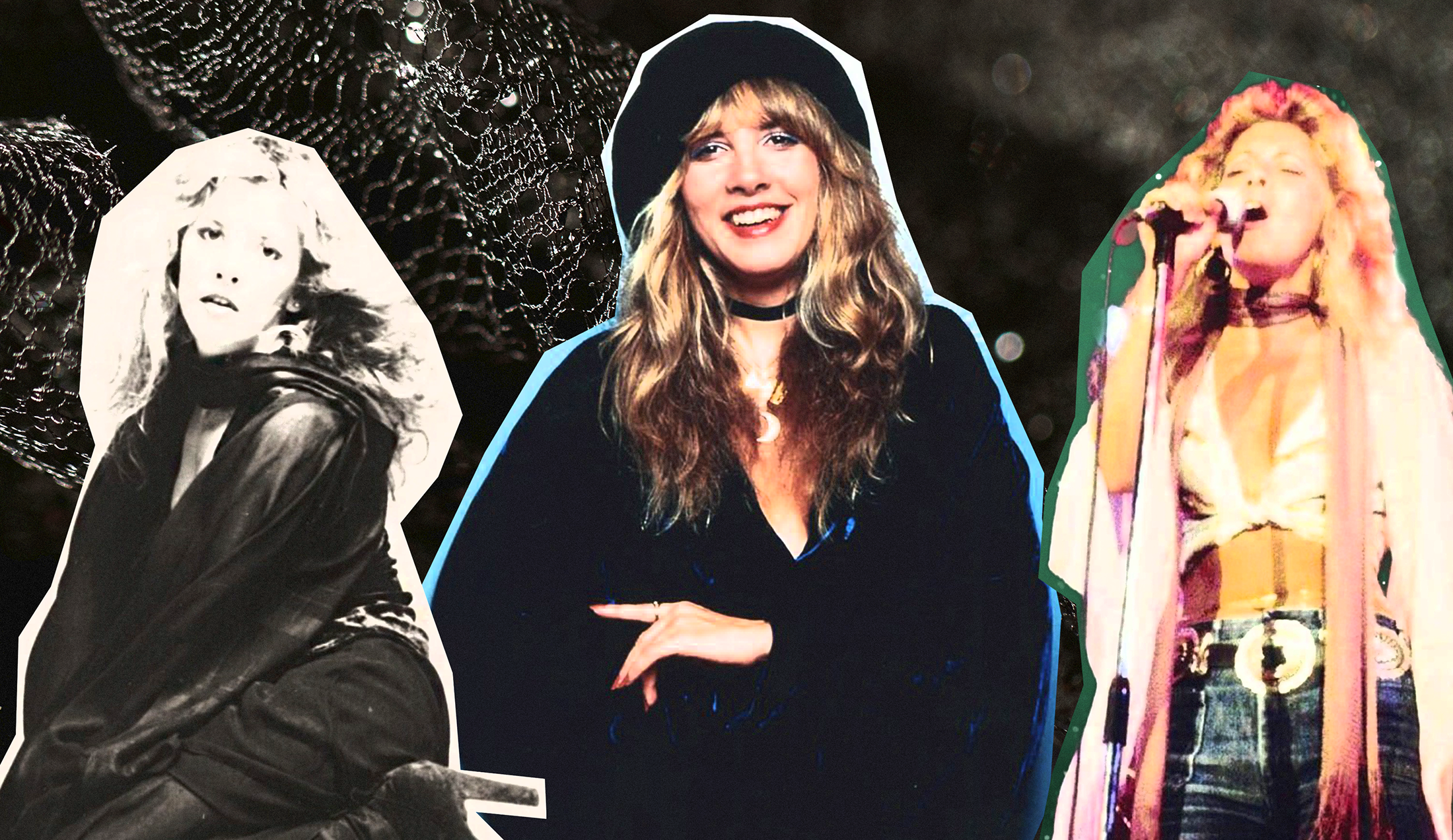 STEVIE NICKS COSTUME EXHIBIT COMING TO DOWNTOWN ALLENTOWN NOV. 3 TO 15, 2023
City Center Group partners with Legacy Exhibitions to bring Rhiannon's Realm: An Exhibition Celebrating Stevie Nicks to Two City Center on Center Square
ALLENTOWN, Pa., October 3, 2023 – City Center Group, the real estate development company revitalizing Allentown, Pennsylvania, and Legacy Exhibitions, a company that offers fans a chance to see costumes worn by legendary musicians, announced today they are partnering to bring an exclusive exhibit of Stevie Nicks' stage costumes to downtown Allentown. 
Rhiannon's Realm: An Exhibition Celebrating Stevie Nicks will be on display in Two City Center at 645 Hamilton St. in Allentown from November 3 to 15, 2023. In Rhiannon's Realm, guests will get up close to Stevie's signature stage costumes plus view recently discovered photographs of the icon by Richard Armas. The exhibition coincides with the Stevie Nicks concert at PPL Center in downtown Allentown on Nov. 4, 2023.
"Downtown Allentown is going to be electric with excitement around the Stevie Nicks concert at PPL Center," said City Center Leasing Specialist Megan Colon. "Legacy Exhibitions does a first-class job of curating and telling the story of the unique costumes worn by musicians. We are excited to host their exclusive exhibit, which will include previously unseen photographs and costumes of Stevie Nicks being shown in public for the first time ever." 
"We are hearing from tons of people around the city about how appreciative they are that Stevie added Allentown to her tour," said Landon Annoni, President of Legacy Exhibitions. "Additionally, the entire City of Allentown has opened its arms to us. This exhibit shares images and hidden gems from Stevie's early Fleetwood Mac days to her solo career. We are thrilled to be able to share the pieces that helped shape her into the legendary performer we know and love in a new, fun, and immersive way."
Tickets for this limited-time exhibition are on sale now at RhiannonsRealm.eventbrite.com. Due to high demand and capacity limitations, it is suggested tickets be purchased well in advance. A portion of the ticket proceeds will benefit Maui wildfire relief. For more information on Legacy Exhibitions and the hours of operation for Rhiannon's Realm, visit www.Legacyexhibitions.com.
For more information about available retail and restaurant space for lease in downtown Allentown, contact Megan Colon at 610-625-5538 or MColon@CityCenterAllentown.com.