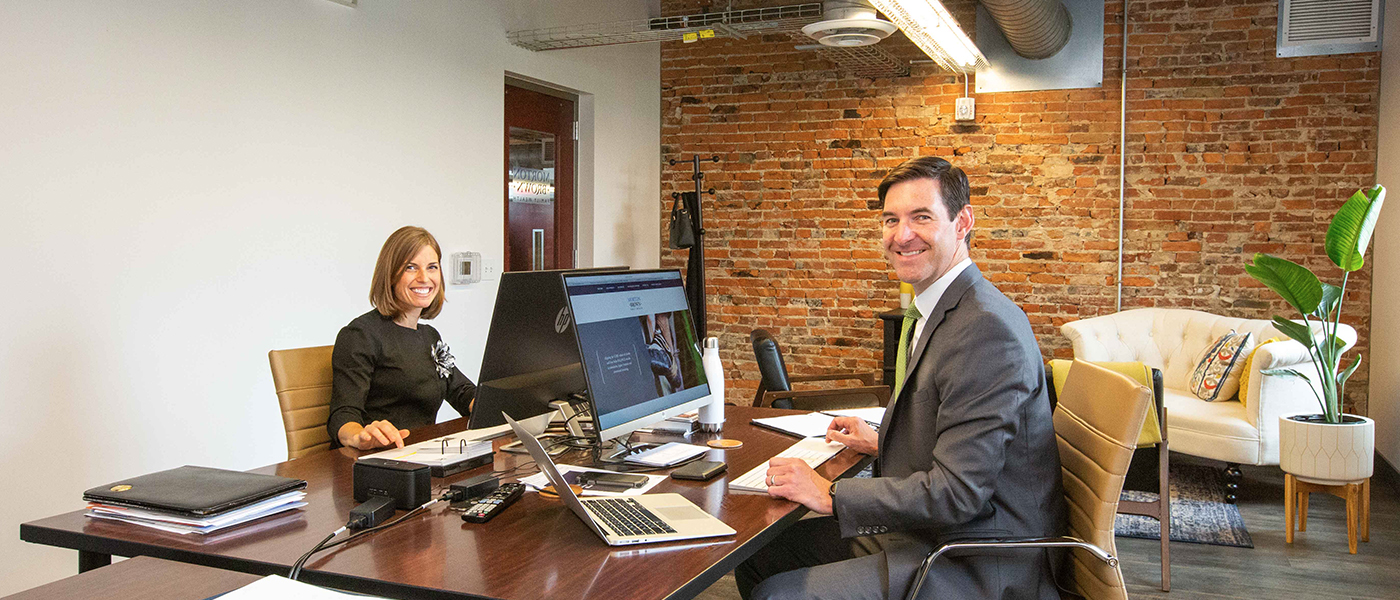 Spotlight on Morton Brown Family Wealth
With the formation of Morton Brown Family Wealth, Dennis Morton and Katie Brown formalized their dynamic partnership of more than ten years to offer clients a rare blend of advantages unavailable at other firms in their region: most notably, a fresh perspective grounded in deep experience, optimism about a balanced financial life and the seamless alignment of assets and aspirations.
Before moving their business across the street to Tower 6 they got their start in Velocity, City Center's co-working space in Downtown Allentown.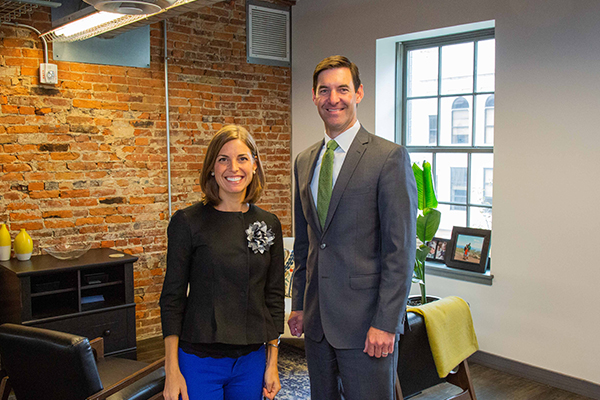 1. Why did you choose to work at Velocity?  
It was a convenient intermediate step before moving across the street to Tower 6. We also really liked the exposed brick and the feel of the space. The option of using conference space as our main office was very appealing as well.
 
2. What do you like most about Velocity's coworking spaces?  
Flexibility to use different styles of offices or workspace as needed.
 
3. How was your work life before joining Velocity, and how has it improved now that you are a part of the Velocity community?  
We are in a very collaborative stage in our business life and having places to work privately and collectively as a team is very valuable.
 
4. What unique advantage does Velocity provide you over traditional workspaces?  
It is flexible, designed well, and supports the open space that my team needs to both meet with clients and work internally.
 
5. How does Velocity allow you to customize your own work environment and experience?  
We were able to make a conference room into both a workspace for our team and an intimate place to meet with clients very easily.
 
6. How do the coworking spaces at Velocity empower you to do more of what you love?  
We all sit across from one another and the idea generation is much more potent than a traditional office environment.  It even gave us ideas of how to build our permanent space.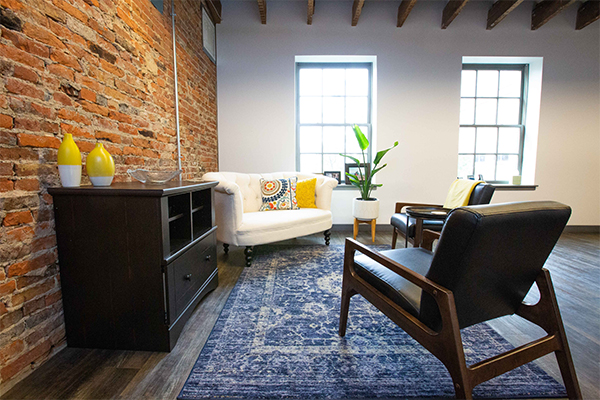 7. If you were to describe your experience working at Velocity in three words, what would they be?  
Intimate, ambient, productive
 
8. What are your favorite places in Downtown Allentown to visit when on a work break?  
Greenmouth!
 
9. How has Velocity helped grow your business before your move to Tower 6?  
It helped us show how we want to bring our personalities into the wealth management experience.  With a unique space here we could help clients anticipate what is to come in the move to Tower 6.
 
10. What do you love the most about City Center office spaces?
Proximity to a lot of other businesses and the city vibe.  Also, as residents of the Allentown suburbs, the commute is easy.
 
11. Are you looking forward to keeping Morton Brown located in Downtown Allentown?
Absolutely.  The move here has been a great one.