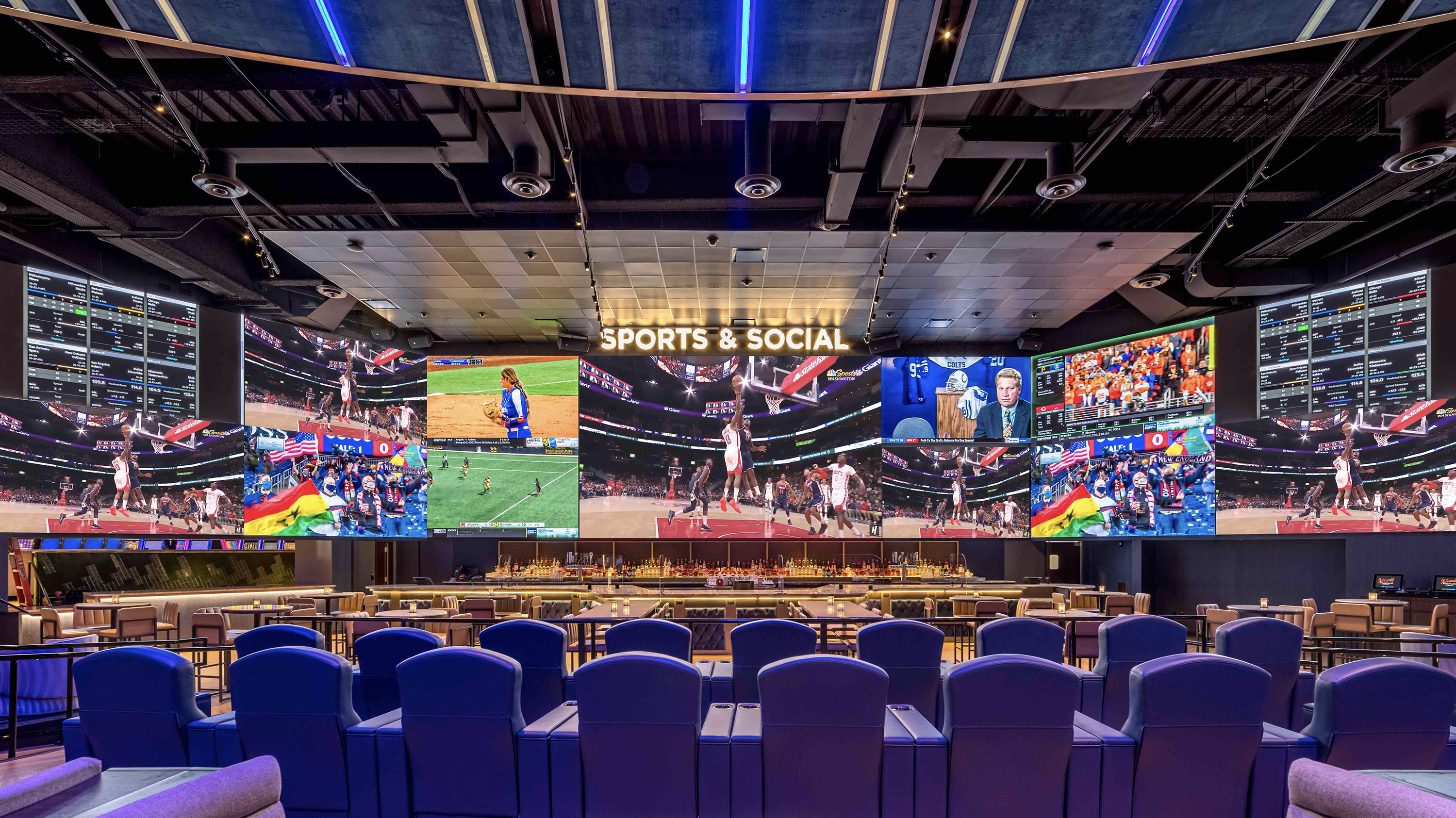 SPORTS & SOCIAL TO OPEN HIRING CENTER IN DOWNTOWN ALLENTOWN TO FILL 100 POSITIONS AT NEW VENUE
Sports & Social, the nationally acclaimed dining and entertainment concept coming to downtown Allentown this spring, announced today it will open a Hiring Center on the Allentown ArtsWalk on February 28. 
Sports & Social, which will be located on the ground floor of the Two City Center building at 645 Hamilton St., plans to hire approximately 100 team members, including managers, servers, barbacks, bartenders, hosts, bussers, line cooks, dishwashers, and prep cooks. Sports & Social team members will enjoy competitive wages, flexible schedules, meal discounts, a fun work environment, team referral bonuses, and unlimited advancement opportunities.
The Sports & Social Hiring Center at 21 N. 7th St., Suite 3, on the Allentown ArtsWalk will be open Monday through Friday from 9 a.m. to 6 p.m. Walk-in job applicants will be welcomed, and in-person interviews will be available with the potential for hiring on the spot. Face masks are recommended indoors in public by the City of Allentown. Interested applicants may also fill out an application online at SportsSocialAllentownJobs. 
"Sports & Social in downtown Allentown will deliver the perfect combination of incredible food and beverage, great entertainment, and state-of-the-art sports viewing," said Tony Monaco, Vice President of Operations for Live! Dining & Entertainment. "We are seeking positive, high-energy individuals who will provide impeccable guest service within this fun and casual dining environment." 
For more information, visit SportsandSocial.com/Allentown or call the Hiring Center at 404-857-5987. 
Sports & Social is a highly curated collection of venues by Live! Dining & Entertainment, which also operates Xfinity Live! and Live! Casino & Hotel in the South Philadelphia Sports Complex. 
Sports & Social venues can be found at the front door of professional sports stadiums, high-profile entertainment and lifestyle districts, and world-class casino resort destinations nationwide, including The Battery adjacent to Truist Park in Atlanta; Ballpark Village adjacent to Busch Stadium in St. Louis; Texas Live! in the Arlington Entertainment District; Live! Casino Pittsburgh; Live! Casino & Hotel Philadelphia in the South Philadelphia Sports Complex; and more. 
Sports & Social offers guests an elevated food and beverage menu of made-from-scratch gameday favorites, curated cocktails and specialty drinks, and a beer selection of local and national brews. The venue will offer a variety of special events, including a can't-miss brunch experience on Saturdays and Sundays. 
The 8,000-square-foot space will feature live music and entertainment throughout the week and one of the best sports watching experiences in the region with its premier game-day Sports Watch activations. Outfitted with state-of-the-art AV technology, the space will boast an impressive LED display at its centerpiece that will allow guests to enjoy multiple games and sporting events at once. The Allentown location's expansive patio on Center Square across from PPL Center will provide an incredible outdoor space for al fresco dining and socializing with friends and family. 
The Allentown location of Sports & Social is currently being uniquely designed by internationally acclaimed Knauer Incorporated, which has created some of country's top destinations in dining, hospitality, and entertainment. 
About Sports & Social
Sports & Social is a powerhouse collection of dining and entertainment venues that offers its guests an upscale food and beverage, sports viewing, and social experience. Each venue boasts state-of-the-art AV technology showcasing the top sports events year-round, a wide variety of interactive social games, and live music and events throughout the week that are specially curated for each location. Sports & Socials are located nationwide in high-profile entertainment districts, world-class casino resort destinations, and at the front door of professional sports stadiums around the country. The concept was developed and is operated by Live! Dining & Entertainment, a division of The Cordish Companies. Recognized as a leader in the food and beverage industry, Live! Dining & Entertainment is one of the largest and most successful developers and operators of restaurants and entertainment concepts in the United States. Sports & Social is experiencing significant growth and continues to expand nationwide.