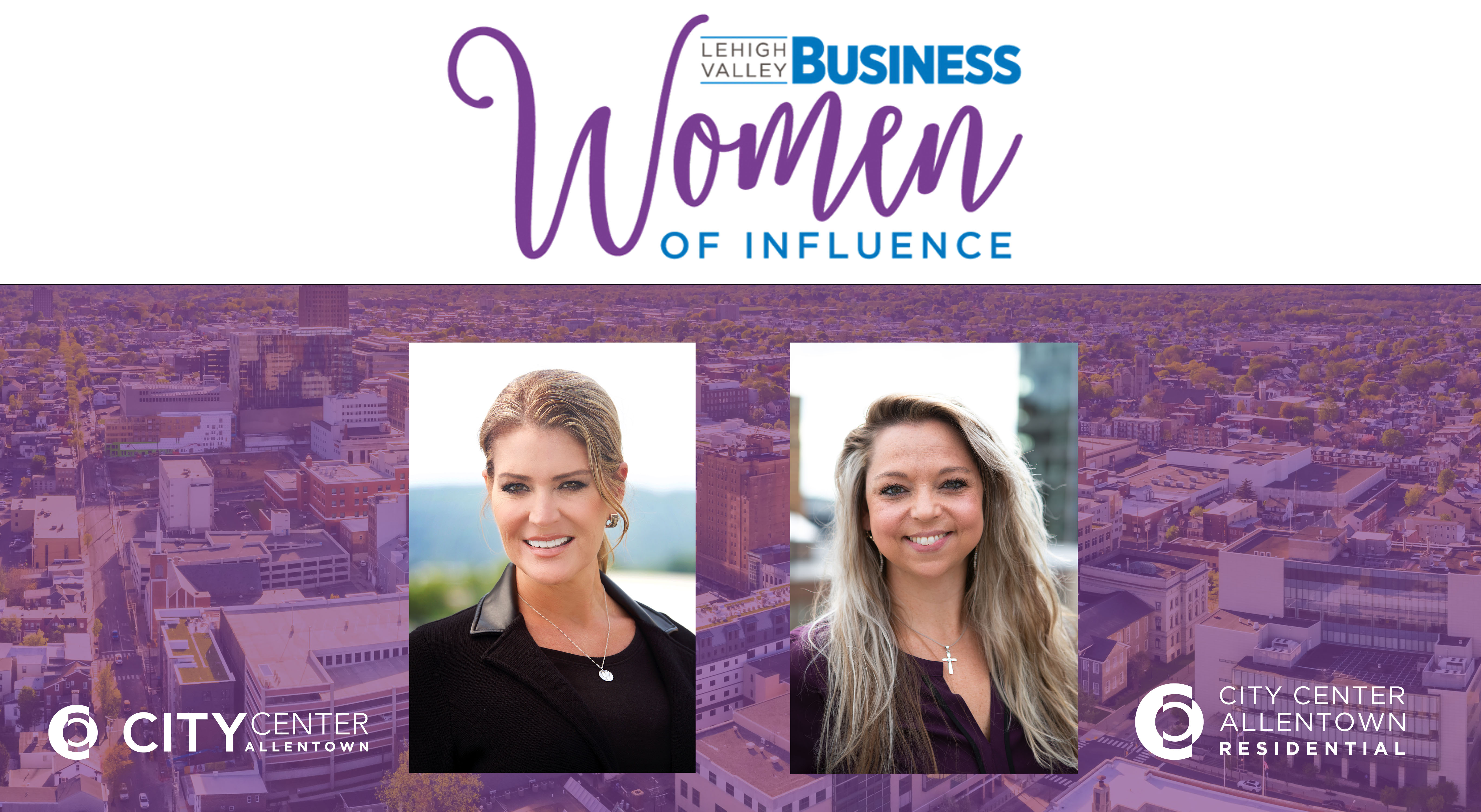 Lehigh Valley Business Announces 2023 Women of Influence
Lehigh Valley Business has selected two City Center Investment Corp. employees as 2023 Women of Influence recipients: Jane Heft, VP, director of project design and corporate branding, City Center Investment Corporation, and Tara Anthony, director, City Center Residential.
Women of Influence Awards honor high-achieving women for their career accomplishments. The honorees are selected based on their professional experience, community involvement and a commitment to mentoring. To be eligible for the awards, the winners must live or work in the Greater Lehigh Valley region.
"This year's Women of Influence are professionally successful and committed to making a difference, inspiring change and mentoring the next generation of leaders," said Suzanne Fischer-Huettner, managing director of Lehigh Valley Business/BridgeTower Media.
The winners will be honored at a celebration on May 10 at DeSales University's University Center, 2755 Station Road in Center Valley. A networking reception begins at 5 p.m. followed by dinner and an awards celebration at 6 p.m. Attendance is limited. Honorees and sponsors get the first chance to secure tables. Sponsorship includes a table for guests, multimedia marketing, an ad in the awards publication, logo usage and more. To secure a sponsorship, contact Suzanne Fischer-Huettner at shuettner@bridgetowermedia.com. The event hashtag is #LVBevents.
Winners will be profiled in a special magazine that will be inserted into the May 8 issue of Lehigh Valley Business and will be available online at LVB.com.
For more information and updated sponsorship information about Lehigh Valley Business' 2023 Women of Influence, visit www.LVB.com.