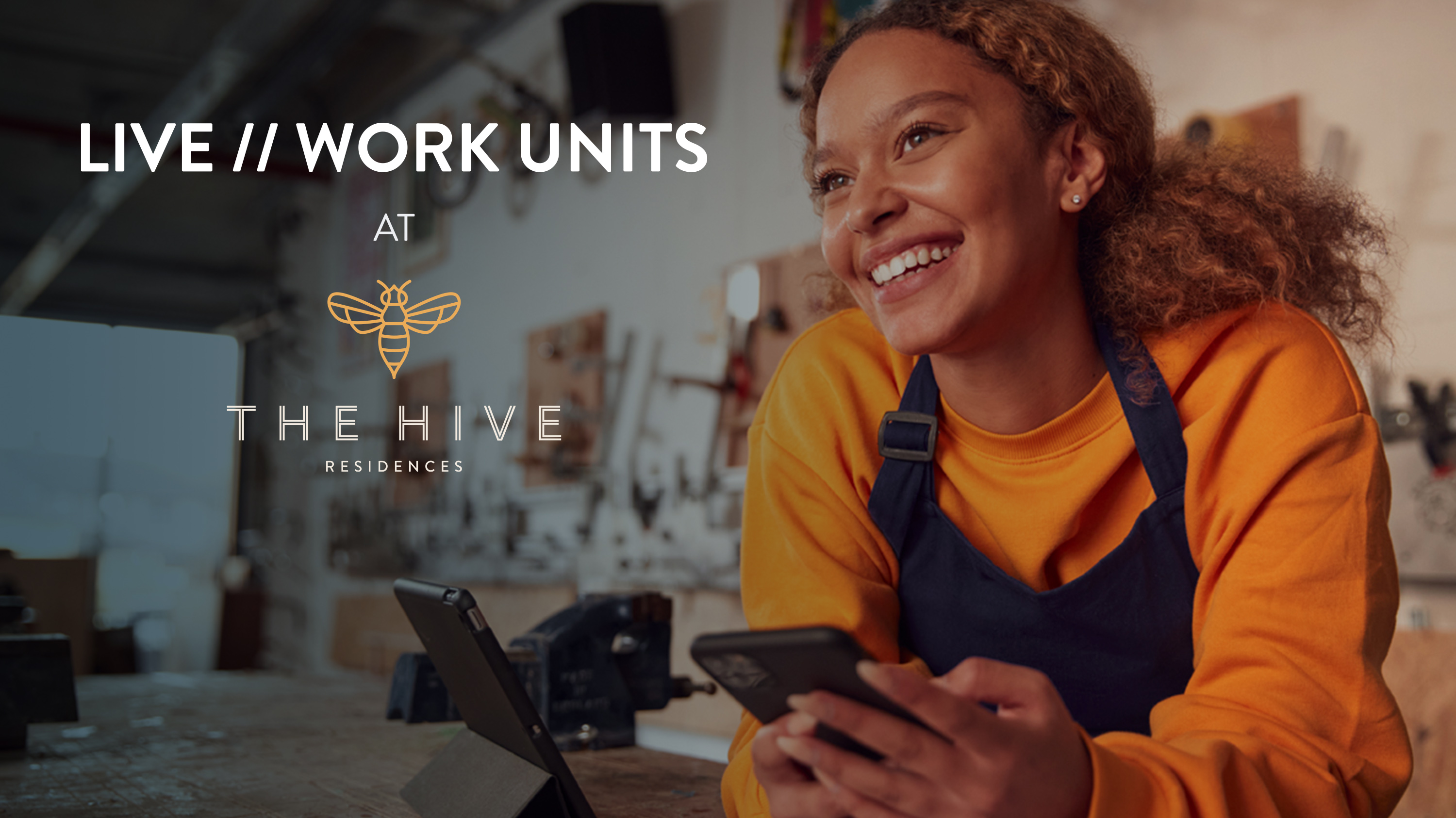 CITY CENTER RESIDENTIAL ANNOUNCES PRELEASING OF ITS FIRST "LIVE X WORK UNITS" IN DOWNTOWN ALLENTOWN 
City Center Investment Corp., the real estate development company revitalizing downtown Allentown, Pennsylvania, announced today it is preleasing its first "Live x Work Units," which will offer workspace with a storefront on 7th Street and an apartment above. The Live x Work Units will be part of The Hive Residences, 258 apartments at 107 N. 7th Street that are scheduled to open in the spring of 2022. 

"We are seeing strong demand from entrepreneurs wanting to live and work in the same location," said Zachary Sienicki, vice president of City Center Residential. "These Live x Work Units are perfect for professionals from lawyers to artists and photographers, retailers or any small business looking to grow." 
City Center is offering 4 one-bedroom and 1 two-bedroom Live x Work Units with preleasing beginning today. Move-in-ready workspaces will range from 800 to 1,200 square feet, including restrooms and space for employees. The 7th Street location in Allentown's central business district will deliver regular foot traffic, customer parking and an opportunity for brand signage on a major city street. 

City Center will provide professional onsite property management and security for the Live x Work Unit, and tenants will be given free access to City Center's Gold Card marketing program and tools to connect with customers.

To learn more or tour a Live x Work Unit, email the leasing team at live@thehiveallentown.com.