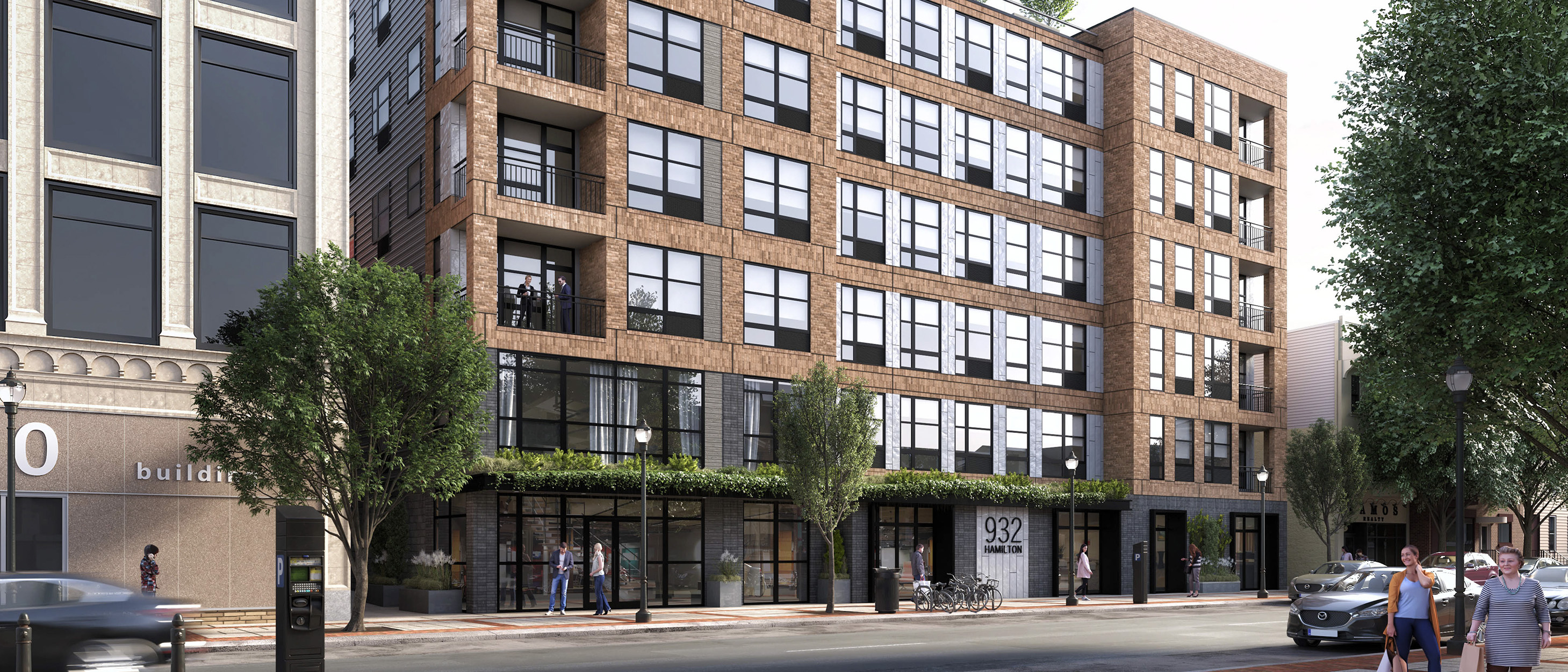 CITY CENTER RECEIVES PLANNING COMMISSION APPROVAL TO CONSTRUCT "932 HAMILTON APARTMENTS"
City Center Investment Corp., the real estate development company revitalizing downtown Allentown, Pennsylvania, today received approval from the Allentown Planning Commission to construct "932 Hamilton Apartments," a multi-story residential building with ground-floor retail at 932 Hamilton Street in Allentown.
With nearly 114,000 square feet of space, the building will offer 108 studio, one-bedroom and two-bedroom apartments along with three storefronts on Hamilton Street. Designed by Bernardon architects, the building will feature an ultra-large rooftop deck for outdoor gatherings, a pup park, coworking space, a fitness center and a resident lounge.
Residents of 932 Hamilton Apartments will also have access to the amenities in City Center's two other residential buildings in the 900 block of Hamilton Street, Cityplace to the east and 950 Hamilton to the west, which is under construction. New widened sidewalks, generous lighting, public art and landscaping will enhance residents' experience.

Earlier this year, City Center announced plans to develop an office building at 932 Hamilton Street, the former site of the Gallery on the Mall, but changed its plans to meet the extraordinary demand for residential offerings in downtown Allentown.

Existing City Center Residential buildings in downtown Allentown include STRATA West, STRATA East, STRATA Symphony, 520 Lofts, Walnut Street Commons and Center Square Lofts West and East and Cityplace. Learn more about each at www.CityCenterAllentown.com/Residential.
Sign up today to stay up to date on the progress of 932 Hamilton Apartments. Join our VIP List!