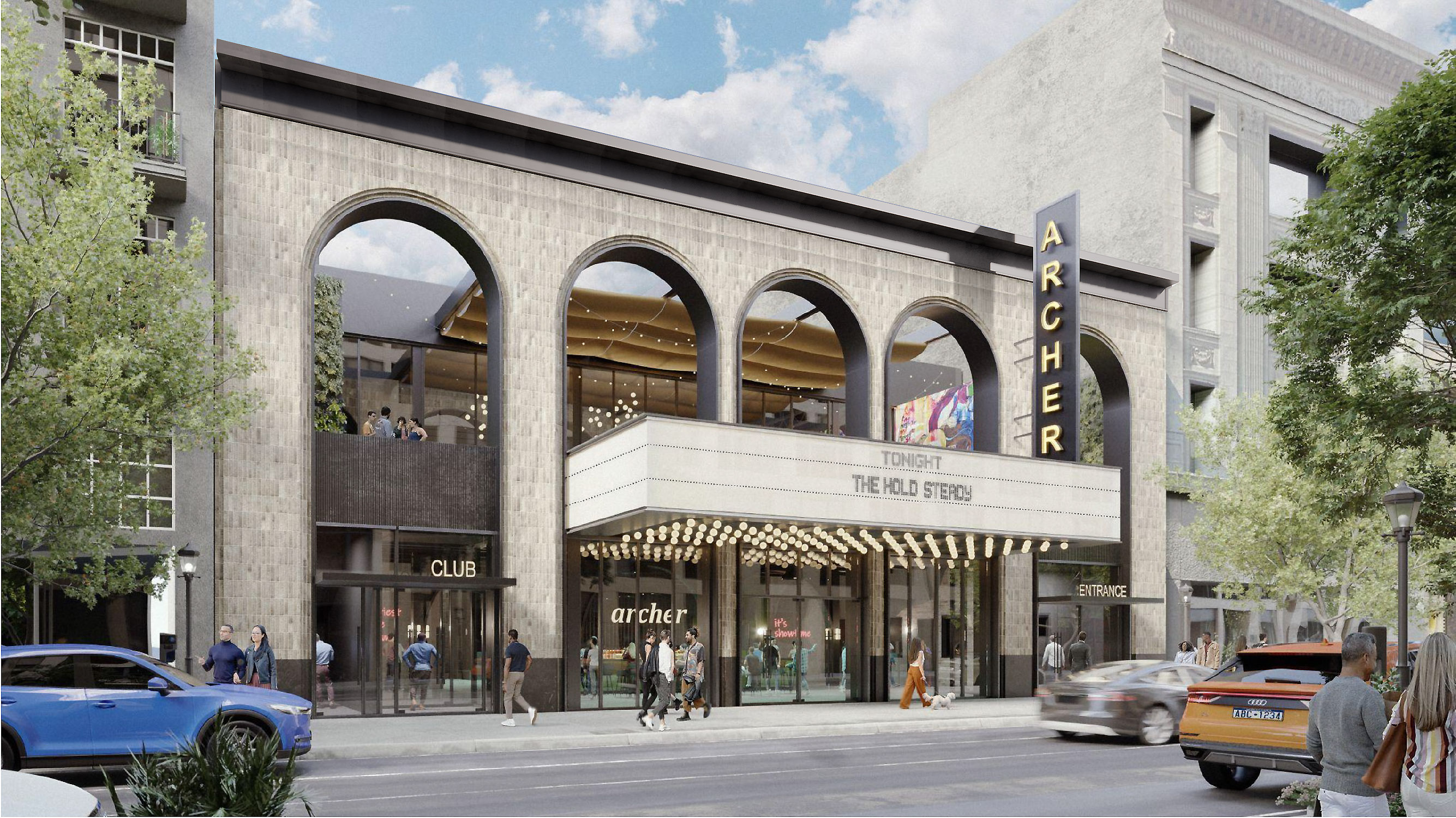 CITY CENTER INVESTMENT CORP. RECEIVES ALLENTOWN PLANNING COMMISSION APPROVAL TO BUILD ARCHER MUSIC HALL ON HAMILTON STREET
City Center Investment Corporation, the real estate development company revitalizing downtown Allentown, Pennsylvania, today received approval from the Allentown Planning Commission to build a 31,000-square-foot music hall at 935-939 Hamilton St. The developer will begin construction of Archer Music Hall in May of 2023 and anticipates completing it in the spring of 2024. 
 
Archer Music Hall will be a state-of-the-art entertainment venue in the heart of Downtown West, Allentown's up-and-coming neighborhood that is home to three City Center Residential apartment communities with two more opening this year. City Center is currently in discussions with four leading national operators to manage Archer Music Hall and book three or four acts per week.

"We've been told by our residents, office tenants, and visitors that Downtown Allentown needs a music hall to host concerts and events that are too small for the PPL Center arena," said City Center Vice President of Sales and Marketing Jill Wheeler. "Similar to The Fillmore in Philadelphia, Archer Music Hall will be an iconic destination in Allentown. It will activate Downtown West and attract people to support the nearby businesses."

Designed by STUDIOS Architecture of New York City, The Archer will accommodate standing audiences of 1,500 to 1,800. The two-story building will feature a main stage, bar, and standing room on the first floor and a smaller stage, balcony, and open terrace on the second floor. Outside, a traditional marquee will display the names of performers. With advanced sound and lighting systems, commercial kitchen space, and a DJ booth, the Archer will also accommodate corporate events and galas. 

To launch the Archer Music Hall, City Center is holding a contest through which one randomly selected entrant will win two tickets to every concert in 2024. Contest details can be found on Instagram @CityCenterAllentown. Music fans can listen to The Sounds of Downtown West playlist on Spotify and follow the project at DowntownWestAllentown.com and #GoWestAllentown.

Downtown West includes City Center Residential communities Cityplace, The NINES, and The Gallery and will be home to Walnut View and 1010 Apartments by the end of 2023. Next month, City Center will seek Planning Commission approval to build a new boutique hotel at 949 Hamilton St. in Downtown West. The new DaVinci Science Center, opening in 2024, is also located in district, which sits between 9th and 12th streets and Walnut and Linden streets in Allentown.

City Center is currently leasing retail and restaurant space in Downtown West, citing its new widened sidewalks, generous lighting, public art, trees and landscaping, and new 1,100-spot parking deck as benefits that will enhance residents' and visitors' experience in the district. 

"Downtown West is becoming an attractive, bustling neighborhood, with great opportunities for retailers," said City Center Leasing Specialist Megan Colon. "The new Archer Music Hall, boutique hotel, and DaVinci Science Center, along with our five apartment communities, are going to generate a lot of new foot traffic in the district."

For more information about available retail and restaurant space for lease in Downtown West, contact Megan Colon at 610-625-5538 or MColon@CityCenterAllentown.com.