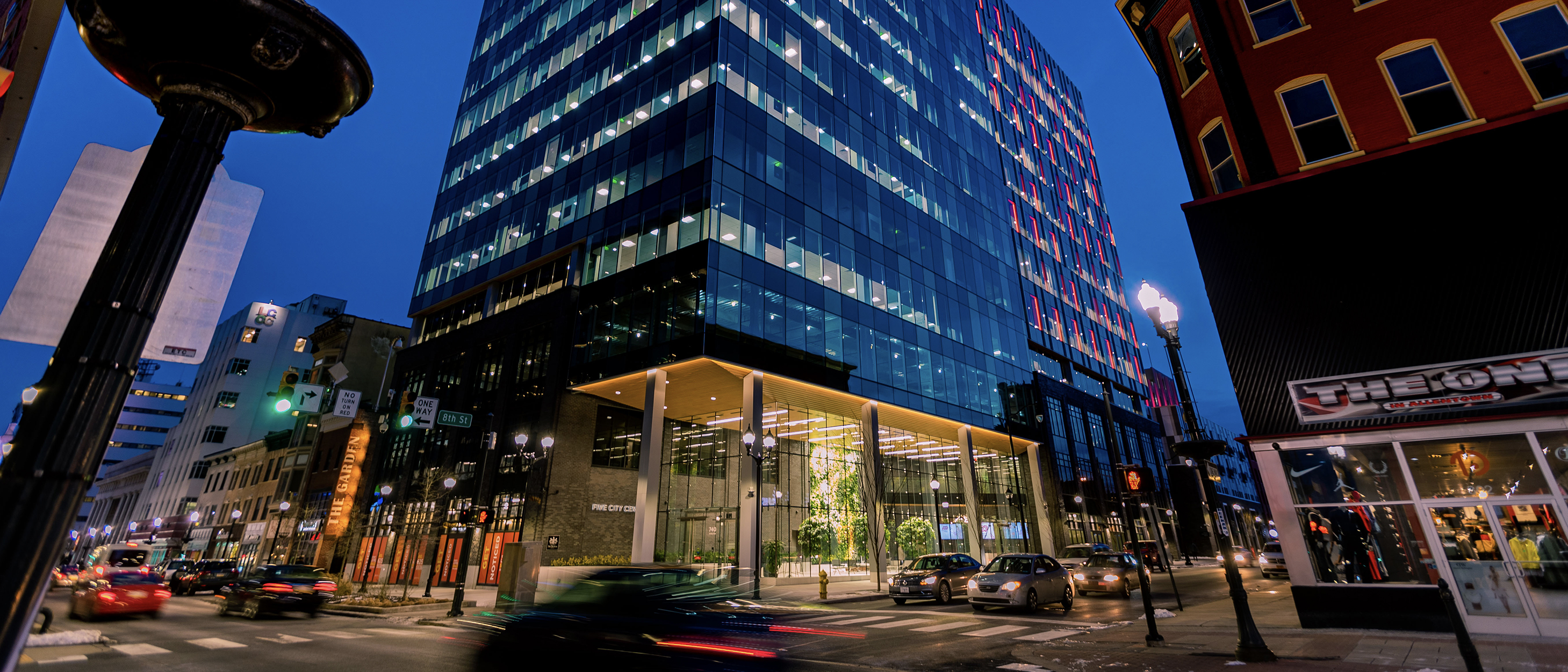 CITY CENTER IS HIRING AN ACCOUNT MANAGER
Due to City Center's rapid growth, we are seeking a self-starter and team player with sales and customer-management experience to join our real estate team as Account Manager. This position is critically important to the continued successful revitalization of Downtown Allentown and our company's expansion into new cities. 
The Account Manager role is a full-time position with a salary and performance bonuses. 
With the support and guidance of the leasing team, this customer-facing employee is responsible for leasing the diverse ground floor restaurant and retail spaces within City Center's portfolio and curating a complementary collection of local businesses and national/regional franchises that attracts customers and further activates the downtown environment. The Account Manager must maximize occupancy by generating qualitative traffic, networking, scheduling appointments, securing rentals, promoting retention, and providing exceptional customer service. 
Specifically, this employee will:
Research, identify, and cultivate prospects and businesses that align with the overall leasing strategy and in accordance with the standards set by America's best small cities
Maintain property visibility and build relationships with existing downtown businesses, relevant downtown organizations, and real estate brokers
Track sales and engagement activities and build target database
Propose creative solutions to fill spaces 
Negotiate business terms and lease agreements with prospects
Collaborate with the Design and Development teams on overall fit-out requirements of prospects
Coordinate with Marketing team to support all prospect cultivation, engagement, and leasing efforts 
Professional Requirements: 
Bachelor's degree or equivalent 
3+ years of successful business-to-business sales experience or a role where new business or business retention was an essential and measurable function of a job; commercial real estate leasing is a plus but not required
Strong communication skills, organization skills, and the disciplined ability to manage, track, and advance multiple lease opportunities simultaneously
Ability to work in very collaborative, dynamic, and results-driven organization
About City Center Investment Corp.:
Based in Allentown, Pa., City Center Investment Corp. is a dynamic real estate development and management company known for its expertise in creating vibrant, connected urban areas by combining Class A properties with placemaking and community-building experiences. City Center's 3 million-square-foot mixed-use development in downtown Allentown has helped revitalize the city into a regional center of excellence for business, culture, and apartment living. With more than $800 million invested in Allentown, the company is now expanding its portfolio to include properties in cities throughout Northeastern Pennsylvania. 
Interested applicants should apply to leasingjobs@citycenterallentown.com.