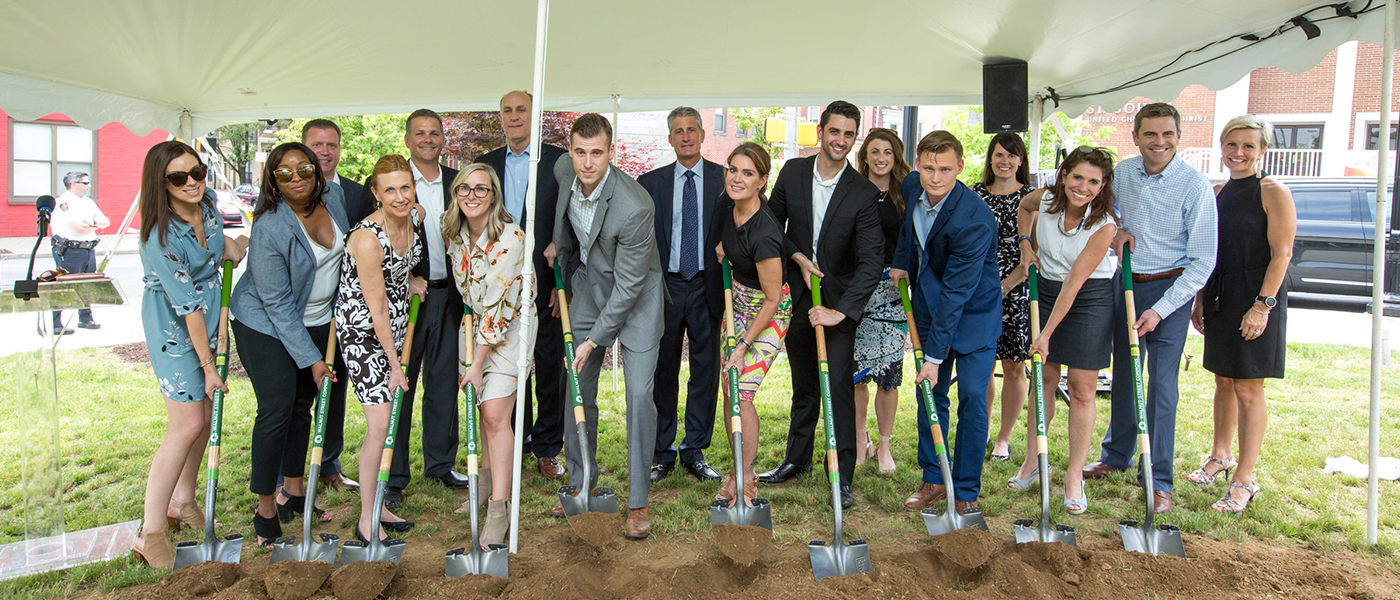 CITY CENTER BREAKS GROUND ON WALNUT STREET COMMONS
City Center Investment Corp., the real estate development company revitalizing downtown Allentown, Pennsylvania, today held a groundbreaking ceremony for Walnut Street Commons, its 61-unit residential building that will wrap around the Community Deck parking structure at Sixth and Walnut streets in Allentown. State Sen. Pat Browne, Allentown Mayor Ray O'Connell, CCIC Cofounder and President J.B. Reilly and Allentown Parking Authority Executive Director John Morgan spoke at the ceremony adjacent to the parking deck.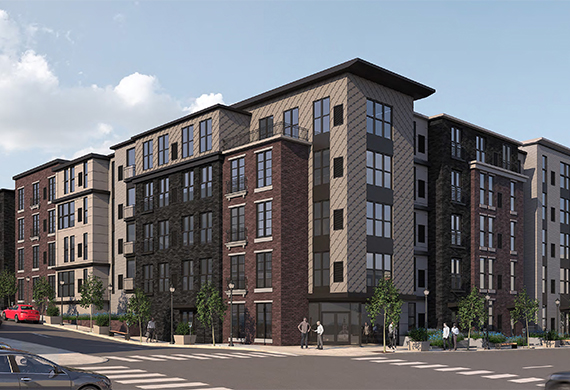 The Walnut Street Commons project marks City Center's first development outside of the Neighborhood Improvement Zone (NIZ).

"This is City Center's first development outside of the Neighborhood Improvement Zone, and it won't be our last," said J.B. Reilly, president of City Center Investment Corp. "It's amazing that four years ago there was no demand for market-rate residential downtown, and today we're having trouble meeting the demand."

Construction of the Walnut Street Commons is scheduled to begin in July of 2018 and be completed by the summer of 2019. Designed by Bernardon Architects, the pet-friendly building will include studio, one- and two-bedroom units, with the first-floor Walnut Street apartments having walk-up access. The 70,000-square-foot building will be five stories tall with a main entrance on Sixth and Walnut streets and offer direct access to the parking deck.

City Center's existing residential communities in downtown Allentown include STRATA West, STRATA East and STRATA Symphony, all of which are fully leased. The STRATA properties contain 309 upscale units total. City Center is currently developing 68 more residential units in its mixed-use building called 520 Hamilton, which is under construction and due to open in September 2018.