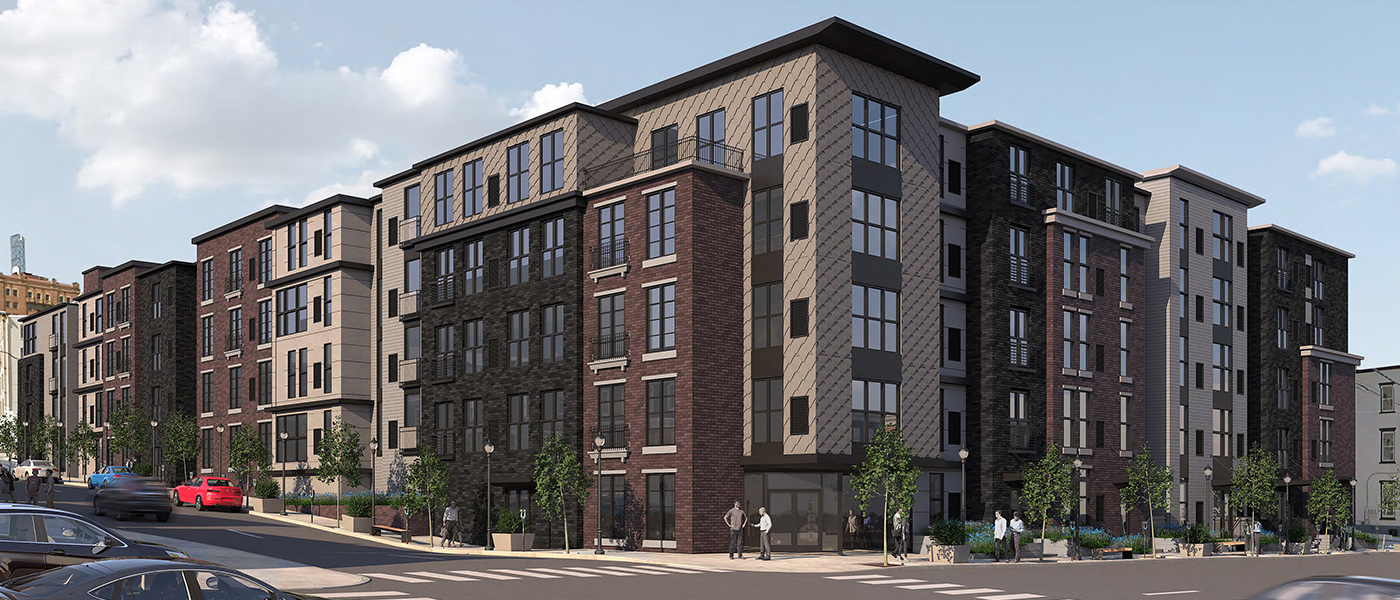 CITY CENTER ANNOUNCES PLANS TO DEVELOP WALNUT STREET COMMONS
City Center Investment Corp., the real estate development company revitalizing Downtown Allentown, Pennsylvania, announced today plans to develop the Walnut Street Commons, a 61-unit residential building that will wrap around the Community Deck parking structure at Sixth and Walnut streets in Allentown. The Allentown Planning Commission approved the project today. 

This project marks City Center's first development outside of the Neighborhood Improvement Zone (NIZ).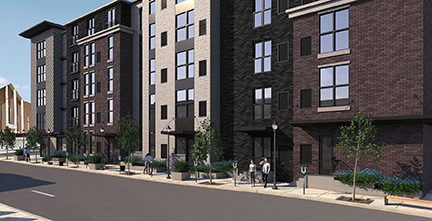 "The confidence we have about the continued success of the Neighborhood Improvement Zone has led us to expand our development outside of the NIZ boundaries and extend the revitalization of Downtown Allentown," said J.B. Reilly, president of City Center Investment Corp.

Construction of the Walnut Street Commons is scheduled to begin in July of 2018 and be completed in May of 2019. Designed by Bernardon Architects, the pet-friendly building will include studio, one- and two-bedroom units. The 70,000-square-foot building will be five stories tall with a main entrance on Sixth and Walnut streets. 

City Center's existing residential communities in Downtown Allentown include STRATA West, STRATA East and STRATA Symphony. The first two buildings are fully leased while STRATA Symphony, which opened its first units in December 2017, is 68-percent leased. The STRATA properties contain 308 upscale units total. City Center is currently developing 68 more residential units in its mixed-use building called 520 Hamilton, which is under construction and due to open in September 2018.