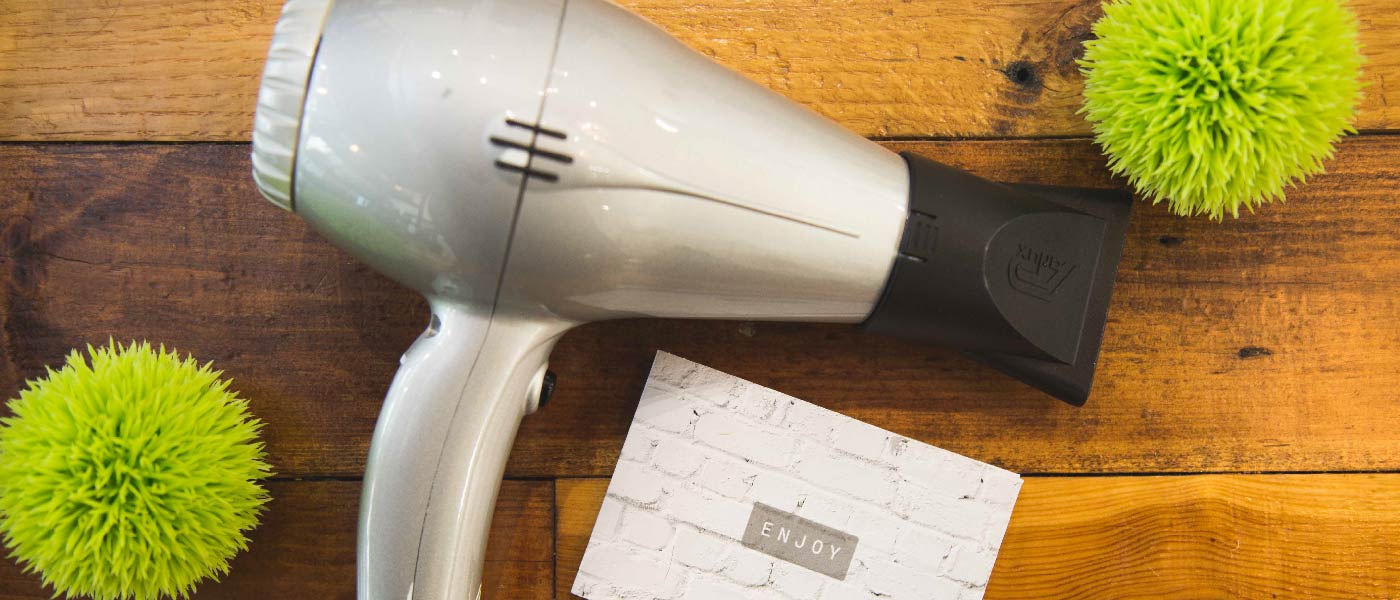 Behind the scenes with Blow Dry Bar by Revive! Salon
Blow Dry Bar by ReVive! Salon is the ultimate blow-dry experience! This specialty boutique has six stations offering blow-drys, extended blow-drys, up-styles and makeup application. In addition, it offers scalp massages for men. Owner Amanda Lenz gives us an inside look at owning a business in Downtown Allentown. 

Name: Amanda Lenz, Owner 
Blow Dry Bar by ReVive! Salon, ? @revivedrybar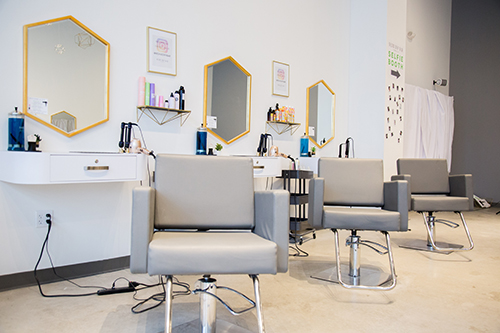 Tell us a bit about your business. 
At the Blow Dry Bar, we are in the business of beautifying!  Blow-drys, makeup applications, spray tans - those are our most requested services.  We also offer up-styles, facial waxing and a large variety of hair-conditioning services.  

Why did you start your business? 
I started the Blow Dry Bar because it was a concept that was picking up speed in other major cities - we should have one Downtown!  It's a great way for people to get services done without having to "cheat" on their regular stylists and to be able to get some pampering while looking great.
 
How many people does your business employ? 
There are four stylists at the Blow Dry Bar, and one of our stylists, Tanya, is also a makeup artist.

What is unique about your business? 
We are the Valley's only blow-dry-specific salon!  We offer private parties, birthday parties, girls nights out - our atmosphere is friendly and fun.  Plus, we include our signature shampoo massage with each hair service!

Favorite product? Why? 
My favorite products are the Davines Your Hair Assistant Prep Shampoo and Rich Cream Conditioning Balm. They prepare the hair for a great, long-lasting blow-dry and they smell ahhhhhh-mazing!

What is the biggest challenge in running your business? 
I think the biggest challenge is just making sure our clients are aware of all the incredible services we have to offer, that we aren't just doing hair.  

Why do you love working in Downtown Allentown? 
It really is a community in Downtown Allentown.  People can come here and do a variety of things across all of the businesses that are here.  I love being able to support other small businesses myself, so getting to enjoy the city before/during/after work is such a bonus.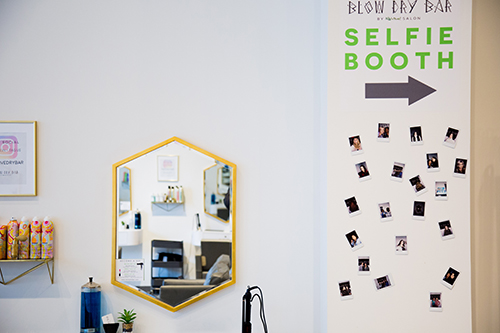 Why do customers love coming to your business? 
Clients love coming to our business because we have a great time! And everyone leaves with a pep in their step - feeling beautiful makes you feel like you can take over the world!

A favorite feature of your space in City Center?
The coolest feature that we added to our space is our selfie area - complete with props and a Polaroid camera, and of course a big ring light, which makes everyone look insta-famous. 

Also, our amazingly high ceilings are something we get complimented on often, and I love the suspended geometric shapes we have hanging down.  

What motivates you to go to work at your business every morning? 
I'm motivated by the fact that this business is still an up-and-coming concept, that I can do this with a great team by my side, that we are becoming a true destination for people across the Valley.

Thanks, Amanda! 

Blow Dry Bar by ReVive! Salon brings expert blow-out styling to Downtown Allentown. But don't take our word for it, book an appointment today! 

BLOW DRY BAR BY REVIVE! SALON
27 N. Seventh Street, Suite 110
Downtown Allentown
610-351-1301
On Saturday, April 7, Blow Dry Bar took over the @CityCenterAllentown Instagram stories feature for the day and gave us an inside look at the pampering that happens in their salon in Downtown Allentown.