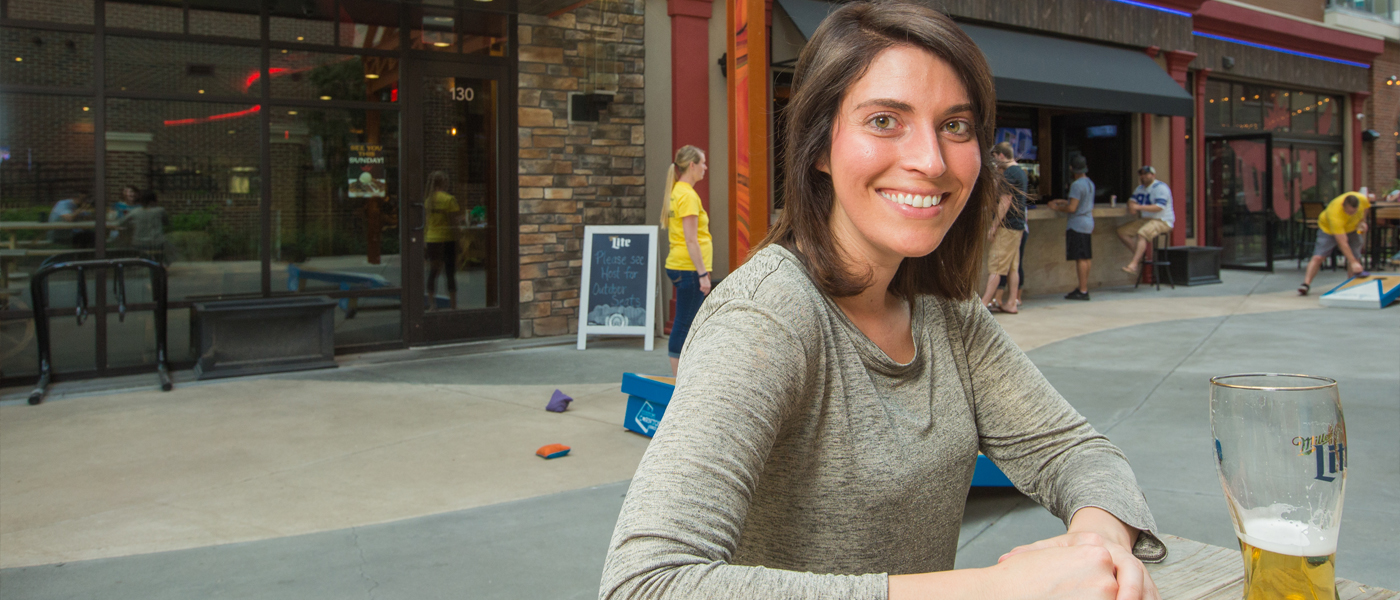 Apartment Tour: Meet Elyse
Elyse Holben, ? @elyseholben
Elyse, a STRATA resident in Downtown Allentown, talks live music, hockey games and the best place to grab a burger, all within walking distance of her apartment. On October 20 you will get an inside look at Elyse's #STRATALife as she takes over the @STRATAFlats Instagram stories feature for a day. 
Name: Elyse 
Location: STRATA - Allentown, PA 
Time lived in: Two years
What made you move Downtown? 
Missed city living. When I moved back to the Lehigh Valley there wasn't a place like STRATA where you get that city feel and bonus of having restaurants and entertainment within walking distance. It's pretty unique. It's nice to have the option during the week and weekend to grab a drink and food with friends, listen to live music, catch a hockey game or attend a networking event. All within walking distance from where you live.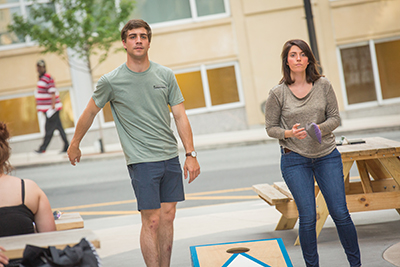 Where is your favorite place to grab a drink or a cup of coffee? Love Queen City BBQ, it's literally right outside our building, The Hamilton, especially in the summer with the outdoor patio and live music, grain. has one of my favorite drinks, smoked blueberry margarita. Can't go wrong anywhere you go! I love me some coffee, I like Tim Hortons, Starbucks and Café Vida's-draft Cold Brew, cool concept! 
Best place to grab a bite to eat?  Bell Hall. Best burgers! Also, enjoy having healthier options downtown like Greenmouth!
What are some small things about living at STRATA that make your day better? My apartment! Love the open floor plan, modern touches. It feels like home. Everyone is really friendly here. You can tell people really enjoy living at STRATA and have met some great people. 
How do you relax after a hard day at work? I enjoy cooking, and love my kitchen. Great space to cook in. 

How did you make your apartment, home? I love the wall color. It's not a basic white. Much of the décor I already had blended perfectly with the space. I love gold and animal print and definitely brought touches of that into my apartment. 

What is one thing you love about STRATA that most people haven't heard of? Our courtyard. You wouldn't even know it exists when looking at STRATA West, but it's a really pretty outdoor space. 

Favorite event in Downtown Allentown? Blues, Brews & Barbecue over the summer, New Year's Downtown with fireworks, pretty cool. Also, seen some awesome shows at the PPL Center like Florida Georgia Line and Pitbull!
Where do you usually hang out when you have friends visit? I think everyone would agree, our rooftop is pretty awesome and a nice place to escape to or entertain friends. Being able to go from restaurant to restaurant downtown as you please is nice too. Makes it a fun evening with friends. 
Thanks, Elyse!
Get an inside look at Elyse's #STRATALife. Watch her Instagram takeover here. ▼