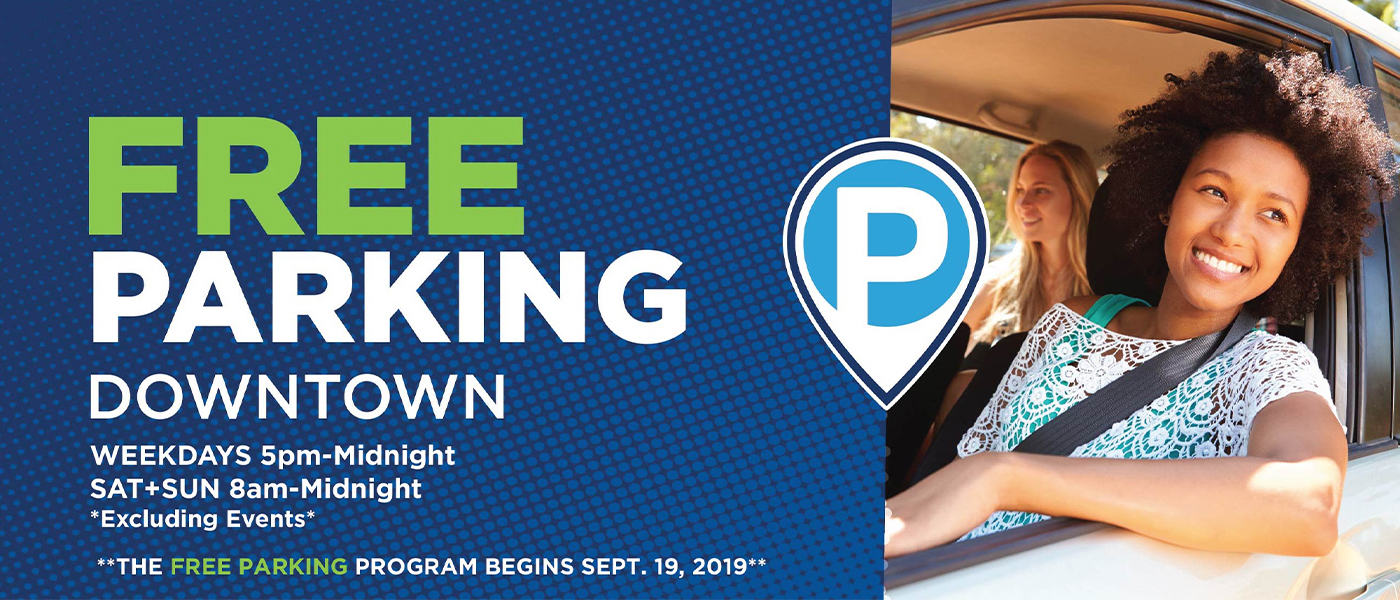 ALLENTOWN PARKING AUTHORITY AND CITY CENTER INVESTMENT CORPORATION ANNOUNCE FREE PARKING
The Allentown Parking Authority and City Center Investment Corp., the two organizations that own the majority of the public parking spots in downtown Allentown, today announced parking in the streets, lots and decks around PPL Center will be free on weekdays from 5 p.m. to midnight and on weekends from 8 a.m. until midnight, except during events. The "Free Parking" program begins Sept. 19, 2019, at 5 p.m.

Free Parking will include a total of approximately 6,000 parking spots in the following areas: on Hamilton, Linden and Walnut streets between 4th and 12th streets; in the Farr, North and Northeast lots; and in the following decks: Spiral, Government, Transportation, Community, Arena Deck North, 8th & Walnut, 9th & Walnut and ArtsWalk. 
 
During events, rates for street, lot and deck parking will return to those posted on www.allentownparking.com/events.

"Any downtown revitalization has to be a collaboration between the public and private sectors, and this is a perfect example," said Allentown Parking Authority Executive Director John Morgan. "We listened to the requests from our neighbors, retailers and guests for better parking options, partnered with City Center and responded with this program to support the downtown's residents, businesses, professionals and visitors."

"With the continuous launch of fantastic new restaurants and shops like the Downtown Allentown Market and the Radish Republic grocery store, it's our pleasure to offer Free Parking to the neighbors and visitors who support them," said City Center Chief Operating Officer Judy Borrelli. "It's our hope that more and more people will come enjoy these great places downtown, whether they're shopping at one of our unique stores, eating a terrific meal at The Hamilton with friends or enjoying live music in the newly upgraded ArtsWalk Pocket Park." 

Allentown Parking Authority and City Center Investment Corp. have made an initial commitment of one year to the program. 
For more information, visit www.FreeParkingAllentown.com.