Welcome to City Center Group, where connection and community are at the heart of everything we do.
Discover the power of Out of the Office (OOO) fun and bring your entire company together with exciting events and activities designed to engage, inspire, and motivate your team. With a vibrant downtown environment and endless opportunities for exploration, Downtown Allentown is the perfect place to reconnect and rediscover the collaborative spirit of working together.
---
ADP on The VIP Patio at Rock The Walk
in Downtown Allentown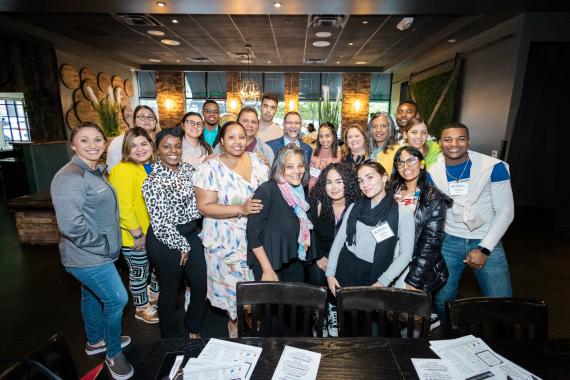 See the Photos from the LVHN Healthcare Happy Hour
#ConnectINAllentown # ExperienceAllentown
Ready to experience the power of connection and collaboration in Downtown Allentown, PA?

Book your own OOO fun with City Center Allentown today and discover all the exciting opportunities our vibrant downtown has to offer. From team building activities to networking events, we've got everything you need to reignite the power of working together.

Contact us now to learn more and book your next OOO adventure in Downtown Allentown!