Center Square Lofts
700 + 777 Walnut Street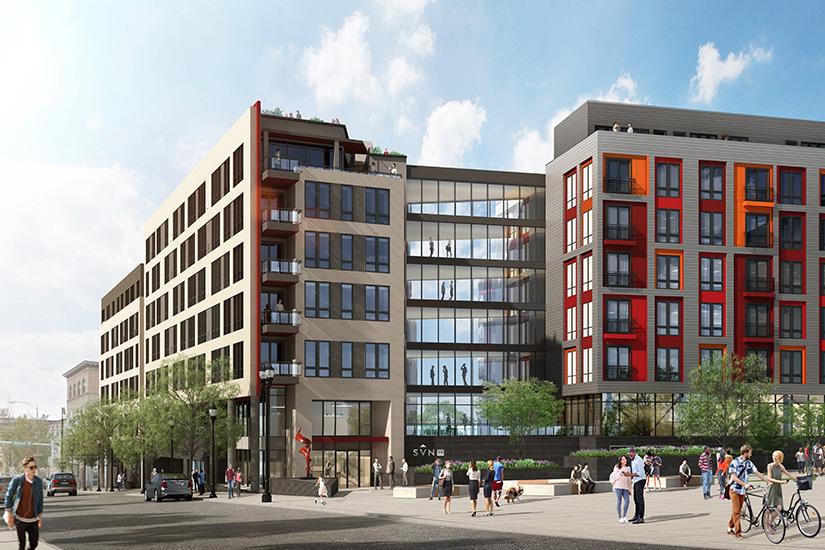 460,000 SF
7 Floors
Retail & Luxury Residence
Fall 2020
Architect: JDavis 
Features: Center Square Lofts is two premier residential buildings with 311-units in the center of this thriving city with deluxe amenities you won't find anywhere else in the Lehigh Valley. Now leasing. 
The new buildings include an underground garage off Walnut Street and a 6,000-square-foot public plaza that spills out onto Center Square at Seventh and Hamilton streets. It offers amenity space, including a rooftop deck overlooking Center Square, co-working space, refrigerated package delivery, and a fitness center. The pet-friendly residential community will be comprised of studios, one-bedroom units, two-bedroom units, and several larger units, including 15 loft units with rooftop space. 
The building will also include five walk-up units along Hall Street and four garden-style walk-ups along Seventh Street, a fitness center, a courtyard, a resident lounge, and a game room.