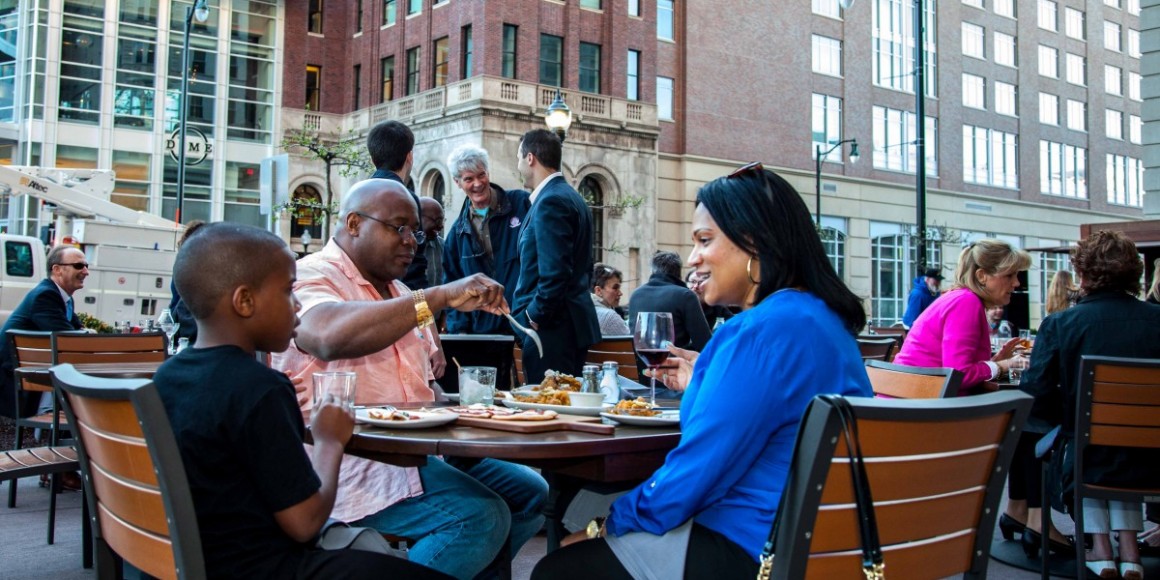 Urban Land Institute Cites Downtown Allentown Success in New Community Renewal Report
Downtown Allentown was cited as a success story in a new report from the Urban Land Institute (ULI) that examines the abilities of smaller communities to leverage their strengths and position themselves as attractive places to live, work and invest. Reaching for the Future: Creative Finance for Smaller Communities highlights examples of leadership in urban and suburban communities that demonstrate the use of innovative partnerships and financing to gain a competitive edge. The report was presented at last week's ULI Spring Meeting in Philadelphia, and Downtown Allentown was one of six case studies profiled from around the country.
The ULI report lists a set of "ingredients" that must be in place for smaller urban communities to forge successful transformations. These include:
A clear understanding of a community's competitive advantages 
Strong leadership by both the public and private sectors
A strategic vision
An entrepreneurial spirit
A public-private partnership culture
Knowledge of public financing tools
A commitment to design excellence
Organizational and staff capacity
The ULI's report reflects on Downtown Allentown's innovative state funding tool, the Neighborhood Improvement Zone legislation, that "allowed state tax receipts to remain downtown and bankroll new construction of offices, a hotel, retail shops and an arena. Strong local developers and business leadership were pivotal in embracing the new vision. Capitalizing on the city's competitive advantages, Allentown is enhancing the entire Lehigh Valley region."
The city's success can also be attributed to outstanding public/private collaboration, according to the report's authors. Fueled by the city's unified leadership commitment to its mission to drastically improve Allentown's downtown, the neighborhood reached its goal of creating approximately 1,500 new jobs. Another positive aspect of Allentown's revitalization highlighted in the publication is that jobs within the community range from entry-level in the new Renaissance Allentown Hotel and retail outlets to professional and managerial jobs at Lehigh Valley Health Network, CrossAmerica Partners and other corporations.
Also noted in the report is the trend of businesses from outside the region now approaching Allentown officials and developers with interest in relocating to downtown Allentown. Executives from New York and other large higher-priced metropolitan areas are being drawn to the improved ambiance and infrastructure, the lower cost of living and an array of new construction options being offered in the city.