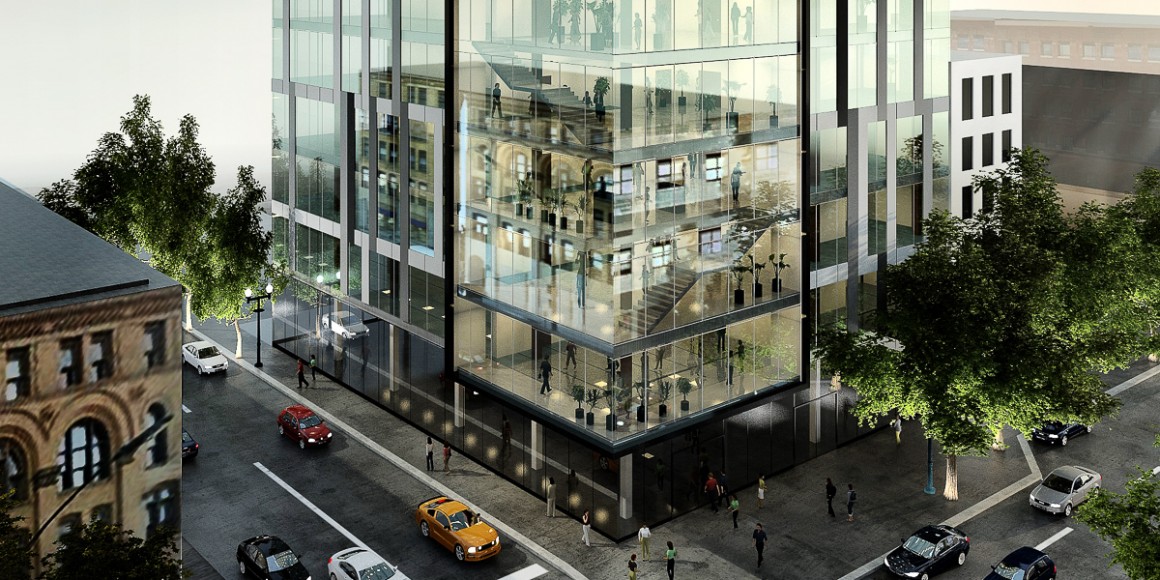 Tower 6 Gets Green Light, with 2018 Target Occupancy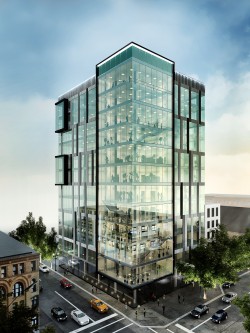 This week, the Allentown Zoning Hearing Board gave approval for City Center Lehigh Valley to begin demolition at the site of the future Tower 6 at Sixth and Hamilton streets. The 12-story Class A building will offer businesses of any size the opportunity to own their office space. The 145,000-square-foot tower is projected to open in early 2018.
The project received unanimous approval, and praise from Zoning Board member Scott Unger, who was quoted by The Morning Call as saying, "This is robust job creation and economic activity."
Also from The Morning Call:
"The demand for the building has been extraordinary," said Jim Harbaugh, City Center vice president of sales. "We have more demand than we have space."
Harbaugh said the current buildings generate about $54,000 in real estate taxes but Tower Six is expected to generate $400,000 in property taxes for the school district and city. He estimated about 590 jobs will be created directly and indirectly from the construction and when Tower 6 is fully occupied there will be more than 500 employees in the building.
Businesses that choose to own in Tower 6 will enjoy many benefits, from the prestige of having their own space in a brand-new building to the business development opportunities in downtown Allentown, where a highly collaborative business culture has emerged. The building offers a stylish professional environment for growing business and attracting and retaining the next generation of talent.
Constructed of steel and glass, Tower 6 will stand 180 feet tall, offering active street views from floors two through five and 360-degree views from floors six through 12. With upscale retail on the first floor of the building, the remaining 11 floors will each house between one and three businesses. A stylish lobby is planned for the building's Hamilton Street side, and the building's occupants and visitors will park in the new Community Deck on Sixth and Walnut streets. Like City Center's three existing Class A office buildings, Tower 6 will offer cutting-edge, efficient environmental control systems, customized access-control systems and a professional property management team.
"Tower 6 will be the premier workplace in the region, a building where glass, steel and light together become art," said Dan Harrigan of Spillman Farmer Architects, which is designing the building. Serfass Development Partners will serve as planning and construction manager for the project.