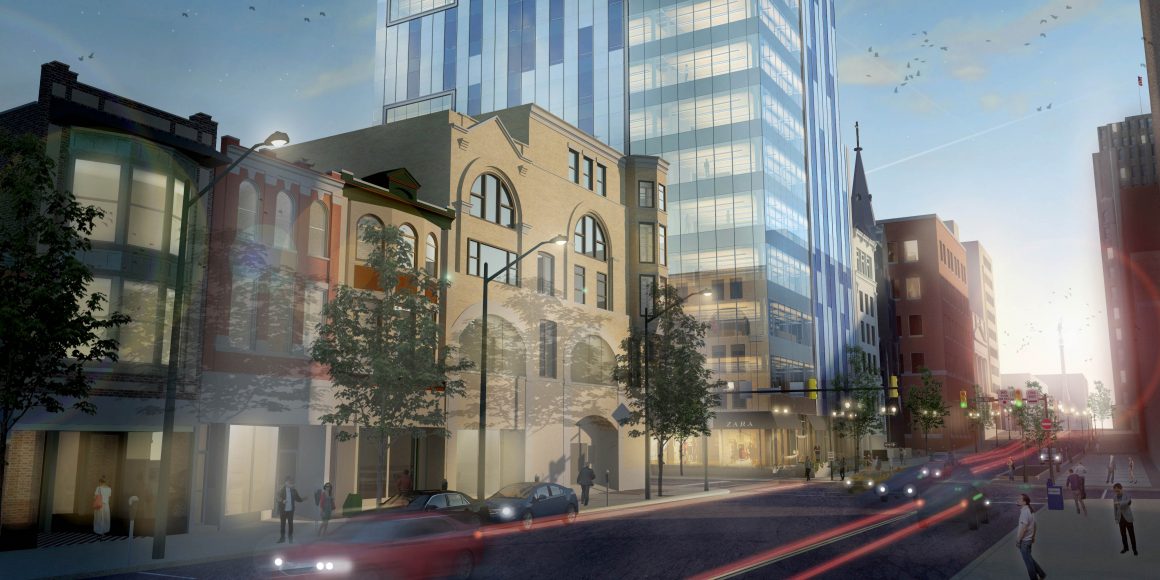 Tower 6 Construction Expands Revitalization Along Sixth Street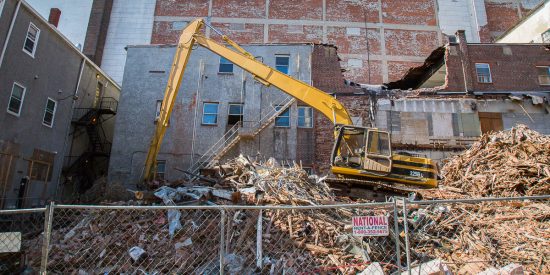 Grabbing a quick bite recently at NOSH @ nana's on the first floor of Three City Center gave me good reason to smile. On my stroll east from Center Square, I passed several bustling new businesses that are a sign of the city's renaissance — especially around the intersection of Sixth and Hamilton streets. 
Merchants and eateries that weren't here just 18 months ago, like Bell Hall, Cafe Vida and Hook are now open for business, the older portion of the ArtsWalk is getting a magnificent facelift and the new Community Parking Deck provides nearly 1,000 more spaces for visitors and local employees. Perhaps best of all, construction is now underway for Tower 6 at Sixth and Hamilton streets, as Downtown Allentown continues growing to meet the needs of a diverse and flourishing business community.
(Plus, over at Sixth and Linden, there are two STRATA apartment buildings, the newly named STRATA East and STRATA Symphony, going up to answer the demand for new housing here!) 
TOWER 6 IS SYMBOLIC OF DOWNTOWN ALLENTOWN'S EPIC REVITALIZATION
The key to the city's success is in the many opportunities to be found here. And Tower 6, the 145,000-square-foot, 12-story Class A building offering businesses looking for 3,500 square feet or more the chance to lease their office space within the Neighborhood Improvement Zone (NIZ), is all about opportunity. Tower 6 is projected to open in early 2018.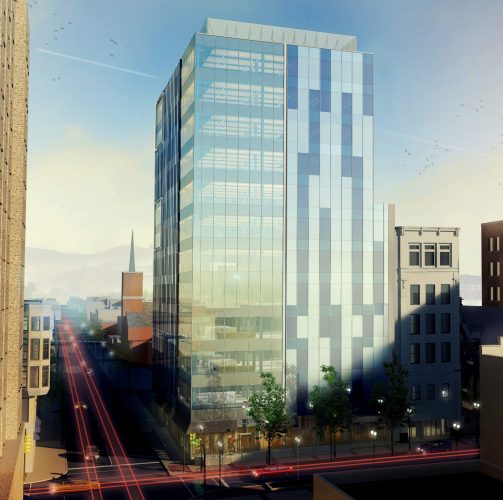 "Businesses that choose to lease in Tower 6 will enjoy many benefits, from the prestige of working in a brand-new building to the business development opportunities in downtown Allentown, where a highly collaborative business culture has emerged," said J.B. Reilly, cofounder and president of City Center Lehigh Valley. "Tower 6 offers a stylish professional environment for growing your business and attracting and retaining the next generation of talent."
Back in August, the project received unanimous approval, and praise, from the Allentown Zoning Board. Tower 6 is expected to generate $400,000 in property taxes for the school district and city, and an estimated 590 jobs will be created directly and indirectly from the construction. When Tower 6 is fully occupied, there will be more than 500 employees in the building.
"Tower 6 will be the premier workplace in the region, a building where glass, steel and light together become art," said Dan Harrigan of Spillman Farmer Architects, which designed the building. Serfass Development Partners is serving as planning and construction manager for the project.
Constructed of steel and glass, Tower 6 will stand 180 feet tall, offering active street views from floors two through five and 360-degree views from floors six through 12. With upscale retail on the first floor of the building, the remaining 11 floors will each house between one and three businesses. A stylish lobby is planned for the building's Hamilton Street side, and the building's occupants and visitors will park in the new Community Deck on Sixth and Walnut streets. Like City Center's three existing Class A office buildings, Tower 6 will offer cutting-edge, efficient environmental control systems, customized access-control systems and a professional property management team.