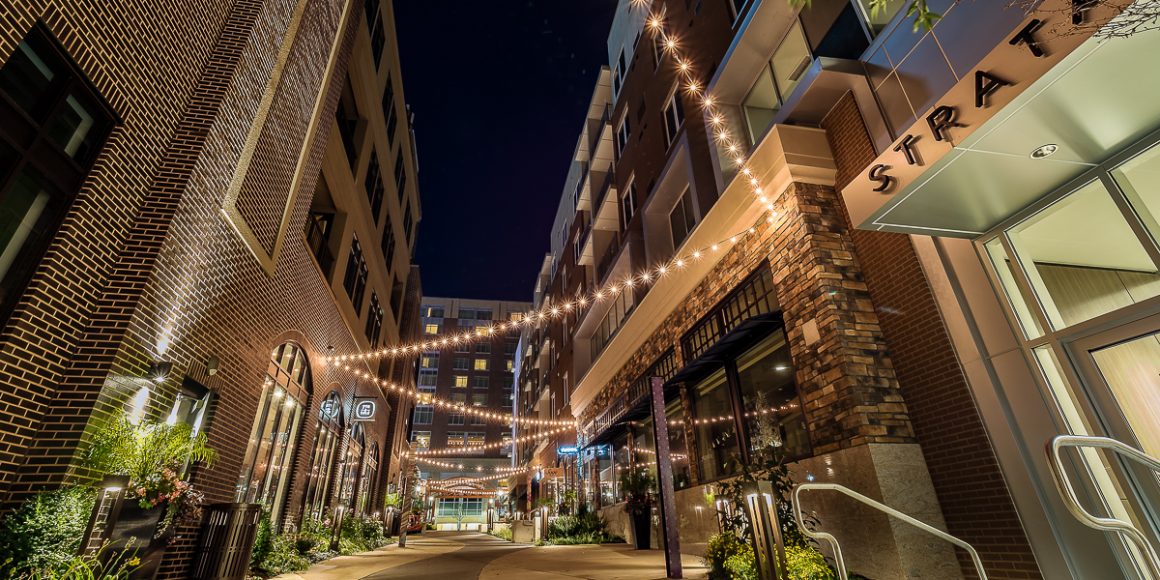 Exceptional Workforces Want Exceptional Places to Live – New Downtown Allentown Offers Both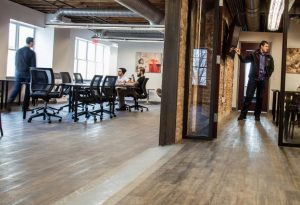 A strong workforce is critical to your business' success. That's not rocket science, it's common sense. It's also one of the Lehigh Valley's biggest selling points for businesses looking for a place to call home. For that we can thank, in part, the many area colleges and universities and the excellent training grounds provided by local employers of all shapes and sizes. This has all helped our regional economy.
Our area's desirable talent pool makes the Valley attractive for a company looking to relocate or expand. What's more, our community also offers these businesses the ability to lure future employees because it is a great place to live. Companies such as Air Products, Norris McLaughlin and Marcus PA and LVHN can attest to all this. Now, with the Neighborhood Improvement Zone (NIZ) incentives attracting attention from many industries to the Valley's hub city of Allentown, companies are seeing the potential ROI of locating their businesses downtown. Access to a strong, diverse talent pool of young people drawn to a vibrant urban environment has also been one of the big draws for Tower 6, a signature office building on the corner of Sixth and Hamilton streets that's set to join the ever-expanding Downtown Allentown renaissance in 2018. The success of and demand for luxury apartments just a few blocks away at STRATA Flats and the future STRATA East and STRATA Symphony add to the enticement of the new Downtown Allentown.
As we inch closer and closer to STRATA East and STRATA Symphony move-in dates, I'd like to take this opportunity to share what was perhaps one of the most encouraging regional economic stories I followed in 2016: the strengthening of the residential real estate market. The Lehigh Valley has always been a great place to live, but it has flown under the radar for years as news organizations rated quality of life. Last year we saw the region, and Allentown in particular, find favor in several national real estate rankings.
Just take a look at these news items to see what I mean.
# 1 ON BARRON'S U.S. TOP 10 UNDERVALUED HOUSING MARKETS
SOTA_houseWe're number one! Barron's commissioned a survey of more than 1,400 metropolitan areas and came up with a list of the top 10 most undervalued in the country. The magazine based its final list on where the country's most desirable and affordable housing is located, based on local levels of wealth. Allentown was ranked #1, due to factors that took into account the region's "intrinsic" economic value, which was determined by median incomes and other local economic factors.
#4 ON REALTOR.COM'S TOP 10 CITIES FOR FIRST-TIME HOME BUYERS
Realtor.com listed its top picks for good places for first-time homeowners. The trusted real-estate website took into consideration affordability, inventory, mortgage availability, job growth and livability to formulate its list. It used these criteria to examine the 100 largest U.S. metropolitan areas, and Allentown landed the #4 spot. Not too shabby!
#79 ON U.S. NEWS AND WORLD REPORT'S BEST PLACES TO LIVE
When U.S. News & World Report analyzed 100 American cities in its quest to find the best places to live based on quality of life and the job market in each city, as well as the value of living there and people's desire to live there, Allentown ranked #79 on the magazine's prestigious list.
ALLENTOWN'S LIVE NEAR YOUR WORK PROGRAM TAKES ROOT AS REGIONAL REAL ESTATE VALUES RISE
Live Where You Work City Center Lehigh Valley Downtown AllentownTo bring you back to my original point, that offering your workforce access to a great place to live is good for business, I want to mention the work of a unique program offered in our city. Over the last year and a half, Live Near Your Work has been helping Downtown Allentown turn great employees into great neighbors. The program was designed to attract millennials and others with an interest in urban living to buy homes downtown. Purposefully, steadily, the LNYW program has been assisting homeowners with the often deal-breaking one-time barriers to buying a house. Things like covering closing costs or needed repairs for an otherwise ready-to-occupy home.
Designated LNYW employers offer employees grants of up to $10,000 for down payments, closing costs or renovations on homes purchases in a certain section of Downtown Allentown. The homes that qualify are in the area bordered by Fifth Street on the east, Twelfth Street on the west, Walnut Street and the Old Fairgrounds neighborhood on the south and Liberty Street on the north. Participants must live in the home for at least five years for the grant to be fully forgiven.
Live near your work downtown Allentown PATo date, the participating employers include:
Trifecta Technologies
BB&T
Allentown Police Department
Alvin H. Butz, Inc.
Lehigh Valley Health Network
Sacred Heart Healthcare System
Gross McGinley LLP
CrossAmerica Partners
City Center Investment Corporation
Cedar Crest College
Muhlenberg College
Davison & McCarthy, P.C.
Regan, Levin, Bloss, Brown & Savchak, P.C. 
According to a recent Morning Call article, the program is taking root. "Everybody is satisfied with the level of interest there has been," said Don Bernhard, executive director of the Downtown Allentown Community Development Initiative (DACDI), which sponsors the program. "There is a steady stream of people signing up and looking at properties." As more young professionals working downtown learn about the program and begin to feel that itch to take on homeownership, Bernhard believes this will increase.
"The revitalization downtown is a marathon, not a sprint, and we are in great positioning for the next leg of the race."
I could not agree more, Don, and I'm looking forward to watching the continuation of downtown's revitalization in 2017.